Adult Life Enrichment Courses & Workshops – Spring 2020
Adult Life Enrichment (ALE) Program
NOTE: Due to the COVID-19 virus outbreak, all courses are being held during May and June will be using Zoom online meetings.
The mission of BRUU's adult religious education program (also known as Adult Life Enrichment, or ALE) is to offer our adult Members and Friends a wide variety of courses, seminars, workshops, and discussion groups in which they can broaden their understanding of life and living, as reflected in the 7 UU Principles (see below). We hope you will find many offerings that speak to your own spiritual quest so that you may grow in your knowledge of Truth as you define it.
If you wish to attend one or more of the courses below, please consult the Registration Directions at the bottom of this page.
The ALE Committee publishes the Adult Life Enrichment catalog three times a year: fall, winter, and spring. The educational opportunities are coordinated and taught by volunteers.
We invite anyone who is interested in fostering development of adult courses to propose a course of their own. Contact any member of our committee, or read Guidelines for ALE Instructors where you will find our convenient online tool to propose courses.
You may also want to consider joining the ALE Committee. Contact our Kristin Worthington at dre@bruu.org.
The Seven Principles of Unitarian Universalism
UU's agree to uphold the following principles to the best of their ability:
Recognize the inherent worth and dignity of every person.
Observe justice, equity and compassion in human relations.
Accept one another and encourage spiritual growth in our congregations.
Pursue a free and responsible search for truth and meaning.
Respect the right of conscience and the use of the democratic process within our congregation and society.
Build a world community of peace, liberty, and justice for all.
Respect the interdependent web of all existence of which we are a part.
BRUU ALE Committee (ALEC)
Kristin Worthington, Chair
Kathy Sobrio
Frank Gregorio
Laura Coates
---
Course Offerings
Due to the COVID-19 virus outbreak, all courses are being held during May and June will be using Zoom online meetings.
Peace Cranes and Paper Flowers – Congressional Art Installation 
The legend has it that if a person folds 1000 paper cranes, their wish will come true.
Originally inspired by the story of Sadako Sadori, BRUU began folding paper peace cranes during fellowship hour in order to create a multigenerational art project. While we're home, separated but still connected, we'll continue to fold paper cranes until our desire to meet again in person comes to fruition.
If you'd rather fold paper flowers – representing the ritual of the flower communion held each spring – please do! When we do gather together again, we'll assemble all the cranes and flowers to celebrate our strength of community.
Paper Peace Crane Tutorial:
Paper Flower Tutorial:
There are a variety of tutorials available. As well, there are many flowers to choose from. Pick the one you like the best!
Origami paper in a variety of sizes and colors can be shipped from Michaels, Amazon and other online craft retailers. You can also cut to size any paper you have at home. If you'd like Kristin to mail you origami paper or printed instructions, please email her at dre@bruu.org.
Discussion & Study of Lau-Tzu's Tao Te Ching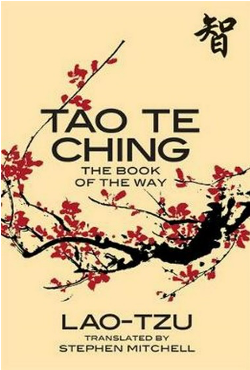 Around 500 BC, a wise man in China named Lao-tzu dictated 81 verses, called the Tao Te Ching or the Great Way, to offer advice and guidance on how to balance moral and spiritual rules to achieve the most common good. Translated into many languages, it has become very popular in addressing social issues in today's troubled world.
The Tao Te Ching, Ancient China's book of wisdom will be presented for study and book discussion.
Meets via Zoom each Wednesday 9:30 – 11:15 am.
The Tao Te Ching, Ancient China's book of wisdom will be presented for study and book discussion.
When:
Wednesdays ongoing; 9:30 am – 11:15 am 
Where:
Zoom link will be provided to registrants
Colorful Paper Baskets 
Use the magazines, catalogues or newspapers you've accumulated at home; grab your glue and join Lois Montgomery online to learn how to turn these materials into woven home décor!
View the You Tube tutorial "Rolled Paper Projects by Shannon Green"  https://youtu.be/2_4hTyu7ATI to see how it's done. You must register to receive a materials list and further instructions.
Session One: Monday, May 25 at 7:00 pm Creating the paper tubes
Session Two: Monday, June 8 at 7:00 pm Weaving Your Basket
Session 1:
Creating the Paper Tubes; Monday, May 25, 7:00 pm
Session 2:
Weaving Your Basket; Monday, June 8, 7:00 pm
Where:
Zoom link will be provided to registrants
Facilitator:
Lois Montgomery
Faith Like A River series
To acknowledge our ancestors means we are aware that we did not make ourselves, that the line stretches all the way back, perhaps to God; or to Gods. We remember them because it is an easy thing to forget: that we are not the first to suffer, rebel, fight, love and die. The grace with which we embrace life, in spite of the pain, the sorrow, is always a measure of what has gone before. — Alice Walker
History is often viewed as a linear progression, where events follow events and actions occur in reaction. But history is not straightforward. This program guides participants to explore the dynamic course of Unitarian, Universalist, and Unitarian Universalist history—the people, ideas, and movements that have shaped our faith heritage.
"Faith Like a River" is a series of workshops designed to
Explore our inheritance of theology, practice, and institutional organization as manifested in various times and places in our history
Present some of the events, historical settings, and people that influenced Unitarianism, Universalism, and Unitarian Universalism
Demonstrate connections between historical events, people, and stories and current Unitarian Universalist values, symbols, organizational structures, and traditions
Offer participants a way to enter into the story of Unitarian Universalism so that it becomes personally relevant.
Laura Coates and Kristin Worthington will facilitate Part One: "Freedom of Belief"
Monday evenings at 7:00 pm via Zoom. You do not need to attend all workshops, but you'll be glad you did. Join us at the Introduction for more information.
May 18: WADING IN – AN INTRODUCTION
Where do we come from? What are we? Where are we going? — Paul Gauguin
This workshop explores Unitarian Universalist history as one current in the stream of human history, with its own themes of thought and action that swirl, eddy, and bubble to prominence at different points in time. A selection of stories from our faith heritage offers not only a grounding of knowledge, but also insights into contemporary issues, practices, challenges, and trends in our faith movement.
During this session, we'll present an overview of the entire series, and a time line which will help the group place events in historical context as they are explored in future workshops.
June 1: AGAINST THE FLOW – ORTHODOXY AND HERESY
He drew a circle that shut me out —
Heretic, rebel, a thing to flout.
But love and I had the wit to win:
We drew a circle that took him in. — Edwin Markham, American poet (1852-1940)
This workshop introduces the terms "orthodoxy" and "heresy" and explores how, throughout history, many of our forebears' have defined their faith in reaction to prevailing powers and dominant ways of thinking. Participants learn about times when tension between ideas or groups led one idea to be declared "heresy" in relation to mainstream or orthodox thinking or practices. Finally, participants consider whether contemporary Unitarian Universalism embraces some "orthodoxies" in theology, in values, or in culture.
June 15: THE VERDANT SPRINGS – REFORMATION
Religious reform can never be all at once, but gradually, step by step. If they offer something better, I will gladly learn. — Francis David
This workshop considers religious reform movements, as expressed in the interplay of theology and institutions. It considers how their movements fed into Unitarian Universalism and examines the role of reform in our own movement's history. Participants explore how our religious forebears have approached the sometimes conflicting goals of remaining true to their historical and theological bases and remaining relevant and vital for their members.
June 29: GOD'S GONNA TROUBLE THE WATER – MARTYRS AND SACRIFICE
Let all who live in freedom, won by the sacrifice of others, be untiring in the task begun, till everyone on earth is free. — James Reeb, Unitarian Universalist minister, who was killed in Alabama, March 11, 1965
This workshop examines the commitment and contributions of some martyrs in our Unitarian Universalist history who paid the ultimate price upholding their religious principles. Participants explore the strength of their own beliefs, values and attitudes regarding taking a stand when the cost may be high.
Session 1:
Wading In; Monday, May 18, 7:00 pm
Session 2: 
Against the Flow; Monday, June 1, 7:00 pm
Session 3:
The Verdant Springs; Monday, June 15, 7:00 pm
Session 4: 
Trouble the Water; Monday, June 29, 7:00 pm
Where:
Zoom link will be provided to registrants
Facilitator:
Session1: Laura Coates and Kristin Worthington (dre@bruu.org); Others: tbd
Movie Night – "Vice"
George W. Bush picks Dick Cheney, the CEO of Haliburton Co, to be his Republican running mate in the 2000 presidential election. No stranger to politics, Cheney begins to use his newfound power to help reshape the country and the world. Charlie Grymes and Kathy Sobrio will host a discussion of the movie, and possibly questions about today's leadership via zoom.
"VICE" is available free on Hulu, and for $3.99 rental on Amazon, You Tube and others. Please view the movie at your convenience.
The Zoom gathering will be held Monday, June 22 at 7:00 pm.
Bring your own refreshments and tune in for a lively session!
Register to get the zoom link and add reminder to your calendar!
When:
Monday, June 22; 7:00 pm
Where:
View the Movie at your convenience; a Zoom link for the gathering will be provided to registrants
Course Registration
Like what you see? It's time to REGISTER!
Do I have to register?
If you want the link to log in, you do!
Following registration you will receive more details about the course(s) you've selected, such as materials you should gather, handouts and of course, the Zoom link.  See you soon!
What if I'm not sure I can make it?
Register anyway. You can always contact the class Instructor before the class begins. Meanwhile, the class can go forward because the minimum number of signups has been met.
Is it okay to just drop into a class at last minute?
Sure. Just give the instructor a courtesy call or email.
How can I register?
Same way you did before –use our Online Registration Form, email Kristin at dre@bruu.org, or call her at 703.361.6269.
---
Teacher Bios
Rev. Charlotte Lehmann is BRUU's settled minister. She is a life-long UU. Her mother remembers when Robert Frost visited Mt. Holyoke College and read his poetry. Prior to ministry, Rev. Charlotte managed environmental geochemistry laboratories at colleges and universities; she still considers herself a geologist. The natural world is a source of nurture and inspiration to her.
Kathy Sobrio describes her long work life as a crazy-quilt of adventures that took her from Capitol Hill, the VA legislature, and association work to Manassas City's Osbourn High School teaching senior-year English. Her attitude toward "teaching" is that people learn the most when they and their classmates can discover new insights through purposeful activity and discussion. She is the ideal facilitator for a dramatic historical film such as Harriet.
Richard Demaret is a retired System's technician with Washington Gas Corp. With B.A. and Master's Degrees in Business Administration, he has years of experience as a facilitator for writers and discussion groups, and has substituted as facilitator of an Autism support group. He has a life-long interest in spirituality and philosophy, is interested in Psychology, and works with developmentally challenged people. It is Richard's belief that understanding such spiritual classics as the Tao Te Ching can greatly help us to better interact with others and live happier lives.
Kristin Worthington is the Director of Religious Education at the Bull Run Unitarian Universalist Congregation in Manassas, Virginia.
Charlie Grymes was a founding member of the Prince William Conservation Alliance (www.pwconserve.org) in 2002, which focuses on watershed protection, conservation of natural areas, and smart growth in a rapidly-suburbanizing county. He spent 32 years with the US Department of the Interior, but is a recovering bureaucrat now. He teaches the "Geography of Virginia" class (www.virginiaplaces.org) occasionally at George Mason University.