Adult Life Enrichment Courses & Workshops – Autumn 2019
Adult Life Enrichment (ALE) Program
The mission of BRUU's adult religious education program (also known as Adult Life Enrichment, or ALE) is to offer our adult Members and Friends a wide variety of courses, seminars, workshops, and discussion groups in which they can broaden their understanding of life and living, as reflected in the 7 UU Principles (see below). We hope you will find many offerings that speak to your own spiritual quest so that you may grow in your knowledge of Truth as you define it.
If you wish to attend one or more of the courses below, please consult the Registration Directions at the bottom of this page.
The ALE Committee publishes the Adult A.L.E. catalog three times a year: fall, winter, and spring. The educational opportunities are coordinated and taught by volunteers.
We invite anyone who is interested in fostering development of adult courses to propose a course of their own. Contact any member of our committee, or read Guidelines for ALE Instructors where you will find our convenient online tool to propose courses.
You may also want to consider joining the ALE Committee. Contact our committee chair at re.adult@bruu.org.
The Seven Principles of Unitarian Universalism
UU's agree to uphold the following principles to the best of their ability:
Recognize the inherent worth and dignity of every person.
Observe justice, equity and compassion in human relations.
Accept one another and encourage spiritual growth in our congregations.
Pursue a free and responsible search for truth and meaning.
Respect the right of conscience and the use of the democratic process within our congregation and society.
Build a world community of peace, liberty, and justice for all.
Respect the interdependent web of all existence of which we are a part.
BRUU ALE Committee (ALEC)
Frank Gregorio, Chair
Paul Galvin
Kathy Sobrio
Kristin Worthington
 Printed copy available at BRUU
---
Course Offerings
White Fragility – Why It's So Hard for White People To Talk About Racism
The course is designed to be an introductory step towards learning about and understanding the need for a new Eighth Principle.
Using Robin DiAngelo's book by the same title, the course leaders (Deborah Buckingham and Bev Reusser) will guide a three-part discussion examining some of the reasons why it is so hard from several perspectives: critical race theory, history since the Civil Rights Movement, structural & cultural racism, as well as others.
There is ample material in this book, published by the UUA's Beacon Press, for additional work and discussion in the area of anti-racism if the group chooses to continue.
When:
Sundays: Oct 20, Nov 3, Nov 10; 11:15am – 1:45pm
Fall Movie Night – "Loving"
Richard Loving and Mildred Jeter met growing up in a small town in Virginia, fell in love and married in 1958. Their rural town was more integrated than most, but Virginia state law banned interracial marriage. Immediately they were jailed and sentenced, released only when they agreed to move to Washington DC for 25 years. Mildred hated urban life; she wanted to move back to their rural roots. So she wrote U.S. Attorney General Bobby Kennedy about the denial of her civil rights and asked for help. It took several years for Loving v Virginia to work its way up to the U.S. Supreme Court, but in 1967 the Court ruled on this landmark case. The movie "Loving" was released in 2016 to great acclaim for telling the story of an important advance in civil rights: In America, you can marry who you love.
Join your BRUU friends at the Sobrio's home to watch "Loving" on big-screen. Come early for homemade pizza. Stay afterwards for discussion. Limited seating so register soon.
When:
Saturday, Nov 9; 6:30pm – 9:00pm
Where:
Address will be provided to registrants
The Death of Mountains
Earth is home to over a dozen mighty mountain ranges, soaring to lofty heights. Yet, those rocky peaks, looking so timeless and strong, will in the end be worn down completely to a flat plain. The two processes that will bring death to those mountains are "Weathering" and "Erosion".
Did you know that there are at least 17 ways that rocks can be broken down on Earth mechanically, and 5 ways they can be chemically dissolved? As we speak, the Himalayas, Alps, Rockies, Andes, Cascades and a dozen other mountain chains are slowly, inexorably being beaten down. Nothing can stop their demise!
Join Frank Gregorio for two – 90-minute lessons to witness the grim reaper at work on the mountains of Earth. What you learn will be a humbling and fascinating glimpse into the processes of our planet.
When:
Mondays, Sept 23 & 30; 7:00pm – 8:30pm
Seasoned Souls – Monthly Brown Bag Lunch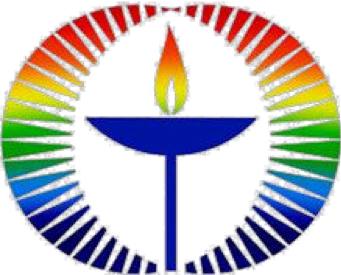 An on-going group that will utilize small group ministry and spiritual direction models, will draw from "Hindsight, Humor, and Hope" and "Facing Death With Life" (Tapestry of Faith UU curricula for adults), and include reading and reflection on the passages from the many excellent books on aging and spirituality. Participants are encouraged to make this a regular part of their schedules. The participants who attend the first session in September will help to determine the structure.
When:
1st Wednesdays, 12noon – 2pm, on-going (9/4, 10/2, 11/6, 12/4, etc.)
Grief Support – Monthly Brown Bag Lunch
This is an on-going, drop-in group for anyone wishing to talk with others about grief that they are experiencing in their life at the present time. We practice deep and attentive listening while we share thoughts and stories related to grieving personal loss.
When:
3rd Wednesdays, 12noon – 2pm, on-going (9/18, 10/16, 11/20, 12/18, etc.)
Peace Cranes – Multigenerational Discussion and Collaborative Art Creation
"Sadako and the Thousand Cranes" is a fictional retelling of the story of Sadako Sasaki, a 2 yr. old girl who lived in Hiroshima at the time of the atomic bombing by the United States. The bomb was dropped about one mile from her home. At age 12, she was diagnosed with leukemia, a result of the bomb's radiation.
Sadako's friend told her to fold origami paper cranes (Orizuru) in the hope of honoring the Japanese legend that one who created 1000 origami cranes would be granted a wish. Her wish was simply to live through her disease.
Sadako completed her project but died in 1955 from her cancer. A statue to her was erected at the Hiroshima Memorial and her story become an international inspiration for the peace movement. Her family founded and leads the Peace Crane Project.
Using Sadako's story as inspiration, we'll have two small group discussions about conflict and hope. We will find mindfulness, calm and focus as we create 1000 paper cranes to be displayed at BRUU. Supplies will be provided. You can attend one session or both.
When:
Thursday, Oct 24, 10am – 12 noon;
Sunday, Oct 27,11:30am – 1:30pm
The Amazing Plants of Virginia Before Humans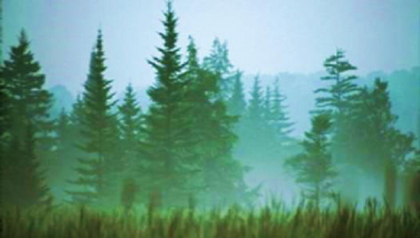 What's a "native plant" and why do we care? Corn and tobacco were brought to Virginia by Native Americans; are they "native" enough? Wheat and soybeans arrived after 1492, along with invasive plants that don't provide food for wildlife. We're at risk of a "silent spring" if plants are caterpillar free, leaving no food for birds. (Most lawns are wildlife deserts.)
Native plants have co-evolved with each other, animals, and even fungi to form distinct communities. They talk to each other ("bugs are attacking!") and share food through an underground network separate from their roots. Native plants immigrate and emigrate; today's forests dramatically differ from Ice Age forests.
Come join Master Naturalist Charlie Grymes for a fascinating review of how Virginia's diverse flora once looked, and how we are restoring natives now.
When:
Monday, November 11;  7:30pm  – 9:00pm
How To Plant a Virginia Native Plant Garden
As Charlie Grymes's presentation states, most all lawns and borders in our area are practically deserts for local wildlife. Deer eat very few ornamental plants and the ones they do are ruined. Giving them tasty alternatives is an ideal way to save the non-native flowering plants you do use. Likewise, butterflies, caterpillars, honey bees, hummingbirds and other pollinators indigenous to Virginia frequently struggle to find anything in our manicured grass lawns and borders to pollinate or eat.
Would you like to cut your lawn much less … help local wildlife prosper … and watch nature's cycle of flowers, pollinators, birds, insects, helpful fungi and amphibians enjoy your personal ecosystem? If so, join Lois Montgomery at her home for a two-hour presentation of how to plant VA native plants on your property. You and your property's flora and fauna will be glad you did.

When:
Wednesday, Oct 16; 2:00pm – 4:00pm
Where:
Lois's home,  Address provided on registration
Discussion & Study of Lau-Tzu's Tao Te Ching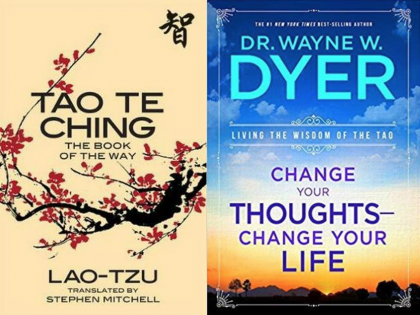 Around 500 BC, a wise man in China named Lao-tzu dictated 81 verses, called the Tao Te Ching or the Great Way, to offer advice and guidance on how to balance moral and spiritual rules to achieve the most common good. Translated into many languages, it has become very popular in addressing social issues in today's troubled world.
The Tao Te Ching, Ancient China's book of wisdom will be presented for study and book discussion. Weekly throughout Autumn, we will use Dr. Wayne Dyer's "Change Your Thoughts, Change Your Life: Living The Wisdom Of The Tao."
Reading Dr. Dyer's book in advance will be helpful.
When:
Wednesdays beginning Sept 18; 10:45am – 12noon
Where:
BRUU Conference Room
LGBTQ – Cultural Competency and Allyship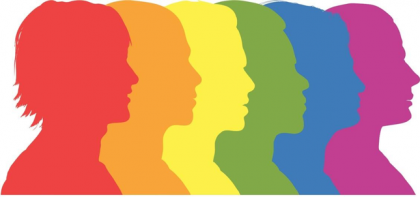 In this three-hour workshop, participants will learn basic terminology about the LGBTQ community, understand the important nuance in language, and how to be an ally and support the community. The workshop is interactive and engaging and will challenge you as an ally. Presenter Jason Shriner has offered the workshop to Action in Community through Service (ACTS), the Prince William County Police Department and is scheduled to present it at the Virginia Recreation and Parks Society annual conference.
When:
Saturday, Oct 26; 2:00pm – 5:00pm
Introduction to Mindfulness
Mindfulness is very big these days. It seems to be everywhere. We incorporate mindfulness meditations in our services, we read articles about it in the newspapers, teachers are using it in the classroom with their students and MH therapists are using it in their practices with clients.
This course is a brief introduction to this popular practice. Where did it come from, who first brought it to modern practices, and, by god, what exactly is it?
Would you like to reduce anxiety, stress and depression? How about change your brain for the better by growing the portion of the brain responsible for self-awareness and compassion? This class will be didactic and experiential in nature. If there is interest, more extensive classes may be offered.
When:
Monday, Nov 18; 7:00pm – 8:30pm
Where:
Senior Youth Lounge
Neurological Basis of 4th UU Principal
The 4th Unitarian Universalist (UU) Principle is stated as "A free and responsible search for truth and meaning". The human brain is the result of millions of years of evolution. Evoking "Survival of the Fittest", humans must be mentally able to learn and adapt to survive and reach the top of the food chain, The process generally involves the pursuit of answers to questions, which are often related (both directly and indirectly) to how best to survive. Learning "truth and meaning" is essential to understanding the complex world around us and our ability to survive in it.
This course will delve into the machinery of the human brain at the cellular and network levels. Participants will learn basic neuroanatomy, neuron function, computational characteristics, and how this machinery can produce properties we call conciseness. The course will consist of two classes each two hours in length. The first class will be a basic introduction to the brain (i.e. Neuroscience 101). The second class will utilize this foundational information to extrapolate to the higher levels of the brain's computational architecture and resultant function.
When:
Mon., Oct 28 & Mon., Nov 4; 7:30pm – 9:30pm
Course Registration
Like what you see? It's time to REGISTER!
Do I have to register?
As a courtesy to the instructor, yes. That way (s)he knows the class has attracted the minimum number of participants desired for conducting the class.
As a courtesy to yourself, yes. Since registration includes your email address and phone number, you'll save time and gas not coming to a cancelled class, if the Instructor has to cancel. (We would've called you if only we knew…)
What if I'm not sure I can make it?
Register anyway. You can always contact the class Instructor before the class begins. Meanwhile, the class can go forward because the minimum number of signups has been met.
Is it okay to just drop into a class at last minute?
Sure. Just give the instructor a courtesy call or email.
How can I register?
We prefer that you use our Online Registration Form, since it is easy and facilitates notification to instructors of your intent to attend.
---
Teacher Bios
Rev. Charlotte Lehmann
Rev. Charlotte Lehmann is BRUU's settled minister. She is a life-long UU. Her mother remembers when Robert Frost visited Mt. Holyoke College and read his poetry. Prior to ministry, Rev. Charlotte managed environmental geochemistry laboratories at colleges and universities; she still considers herself a geologist. The natural world is a source of nurture and inspiration to her.
Frank Gregorio
Frank Gregorio is a retired Science teacher for Prince William County Schools. With degrees in Earth Science and Biology and 35 years of experience as a practicing teacher, CEO and corporate scientist of an international biotech company, and a government scientific investigator for FDA, Frank is well prepared to share his scientific knowledge with us. He also operates a very popular educational YouTube channel with over 46,000 subscribers (https://www.youtube.com/user/sfgregs).
Kathy Sobrio
Kathy Sobrio describes her long work life as a crazy-quilt of adventures that took her from Capitol Hill, the VA legislature, and association work to Manassas City's Osbourn High School teaching senior-year English. Her attitude toward "teaching" is that people learn the most when they and their classmates can discover new insights through purposeful activity and discussion. She is the ideal facilitator for a provocative film such as Green Book.
Charlie Grymes
Charlie Grymes was a founding member of the Prince William Conservation Alliance (www.pwconserve.org) in 2002, which focuses on watershed protection, conservation of natural areas, and smart growth in a rapidly-suburbanizing county. He spent 32 years with the US Department of the Interior, but is a recovering bureaucrat now. He teaches the "Geography of Virginia" class (www.virginiaplaces.org) occasionally at George Mason University.
Deborah Buckingham
Deborah Buckingham spent 22 years in the Air Force traveling the world as an Intelligence professional. After the Air Force she went to work for a Defense Contractor as a software project manager for corporate security.
Rita Romano
Rita Romano is a licensed clinical social worker who has worked in the field of community mental health for over 40 years. She uses mindfulness in her psychotherapy practice and has found it to be quite helpful in reducing anxiety and depression.
Richard Demaret
Richard Demaret is a retired System's technician with Washington Gas Corp. With B.A. and Master's Degrees in Business Administration, he has years of experience as a facilitator for writers and discussion groups, and has substituted as facilitator of an Autism support group. He has a life-long interest in spirituality and philosophy, is interested in Psychology, and works with developmentally challenged people. It is Richard's belief that understanding such spiritual classics as the Tao Te Ching can greatly help us to better interact with others and live happier lives.
David Hamilton, PhD Neuroscience
David's dissertation established an informatics repository of the hippocampal formation, a region of the brain implicated in memory and navigation. David is currently working as a Neuroscience Software Engineer at Northrop Grumman with a primary focus in utilization of Machine Learning technology for Defense applications. He is also actively collaborating with several university professors on projects that leverage his dissertation work and is currently an Affiliate Faculty at GMU. David has over 40 years of engineering experience. He also holds an MSEE from Loyola University and a BSEE from PSU.
Jason Shriner
Jason Shriner is a Prince William County community group youth facilitator for Parents, Families, and Friends of the LGBTQ community (PFLAG). In his six years as a facilitator, he has spoken on panels and given trainings to a variety of organizations including the National Geospatial-Intelligence Agency, PWC Police Department, USDA's Supplemental Food Programs Division, and Action in Community through Service (ACTS). Jason is also the Marketing Manager for the City of Manassas Park, Department of Parks and Recreation. He lives in Nokesville with his husband, Robert, and their dog, Eggroll.
Kristin Worthington
Kristin Worthington is the Director of Religious Education at the Bull Run Unitarian Universalist Congregation in Manassas, Virginia.
Bev Reusser
Bev Reusser is a retired IT executive with over 30 years in the industry with Sprint, Amtrak, and US Airways. Her interest in social justice started in the lower grades when the neighbor family living across the street, the only non-white family in her small Kansas town, were being disrespected in a public way; Bev told her mother that it was unfair and she wanted to do something about it, so she walked across the street and stood on her friend's front porch. Apparently, it worked because the taunting people drove away and Bev and her younger sister watched the Saturday morning cartoons and ate fresh hand-made tortillas at the neighbor's house.
Lois Montgomery
Lois Montgomery is a Certified Virginia Master Naturalist and Lifelong member of the Prince William Native Plant Society. She takes part in frequent nature discovery walks involving characteristics of Virginia's native plants. Lois began transforming her property on Lake Jackson into a native plant garden and has planted native pollinator plants in a local garden to demonstrate the beauty and interest native plants can add to a home garden. Lois is not an expert or master gardener. She likes to say, 'Though I am an old woman, I am a young gardener'. Lois holds a BS degree in biology, and an MA in education of the gifted. She spent 38 years as a science teacher in Fairfax County, Virginia.