Adult Life Enrichment Courses & Workshops – Winter 2019
Adult Life Enrichment (ALE) Program
The mission of BRUU's adult religious education program (also known as Adult Life Enrichment, or ALE) is to offer our adult Members and Friends a wide variety of courses, seminars, workshops, and discussion groups in which they can broaden their understanding of life and living, as reflected in the 7 UU Principles (see below). We hope you will find many offerings that speak to your own spiritual quest so that you may grow in your knowledge of Truth as you define it.
If you wish to attend one or more of the courses below, please consult the end of this catalog for directions on how to register.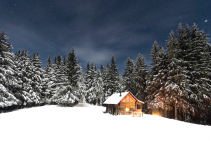 The ALE Committee publishes the Adult A.L.E. catalog three times a year: fall, winter, and spring. The educational opportunities are coordinated by volunteers and taught by volunteers.
We invite anyone who is interested in fostering development of adult courses to propose a course of their own. Contact any member of our committee, or read Guidelines for ALE Instructors where you will find our convenient online tool to propose courses.
You may also want to consider joining the ALE Committee. Contact our committee chair at re.adult@bruu.org.
The Seven Principles of Unitarian Universalism
UU's agree to uphold the following principles to the best of their ability:
Recognize the inherent worth and dignity of every person.
Observe justice, equity and compassion in human relations.
Accept one another and encourage spiritual growth in our congregations.
Pursue a free and responsible search for truth and meaning.
Respect the right of conscience and the use of the democratic process within our congregation and society.
Build a world community of peace, liberty, and justice for all.
Respect the interdependent web of all existence of which we are a part.
BRUU ALE Committee (ALEC)
Frank Gregorio, Chair
Paul Galvin
Marti Giese
Kathy Sobrio
Kristin Worthington
---
Course Offerings
What We Choose: Ethics for Unitarian Universalists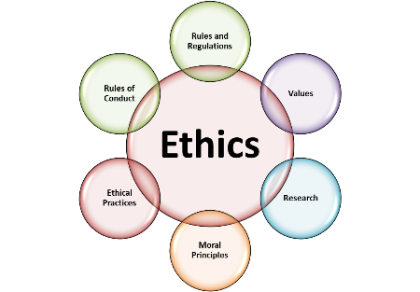 Unitarian Universalism is grounded in the understanding that our actions speak louder than our words or beliefs. Faithful living for us includes discerning the course of action that best reflects our beliefs and values and then acting or choosing accordingly.
As inheritors of a faith tradition that honors a wide variety of sources of religious understanding and authority, our big questions are: How do we discern the moral course of action in a particular circumstance? To what source(s) of authority do we turn for help: personal experience, community wisdom, conscience, religious texts, the words and deeds of prophetic people, reason, science, God? If we are intentional in developing a personal ethical framework to live by, then the behavioral choices we make and the actions we do or do not take can reflect our most deeply held values.
Join Kristin and Kelly for a one-night revealing discussion of the Ethics of our lives.
When:
Saturday, April 6; 12:00pm – 4:00pm
Winter Movie Night – "Wonder"
Wonder is the story of a boy named Auggie who was born with Treacher-Collins Syndrome, a genetic mutation that deforms facial features. His Mom suspends her career to homeschool him through multiple reconstructive surgeries. When he reaches age 10, Mom decides it's time to move him into the real world. You can imagine his first day at school. And the days thereafter.
As UU's, we will use Wonder as a jump-off point to consider the real meaning of UU Principle #1:
"We respect the inherent worth and dignity of every person".
Where do we personally and intuitively draw the line on the idea of every person having inherent dignity and worth? At what point does it become hard to think of certain people as deserving such respect? We will explore it through the movie and our own discussion, which promises to yield interesting new food for thought.
We'll be watching this movie on large-screen in the Sobrio's family room.
Reservation required. Limited seating — popcorn provided.
When:
Friday, February 22; 7:00 – 9:30pm
Where:
Location provided on registration
Winds – The Breath of Earth
Have you ever wondered why the wind blows? Winds come in all strengths from gentle breezes at the beach to roaring tornadoes. What causes them? How can meteorologists possibly forecast them?
We've all heard of Earth's big global winds (the Trade Winds). They were the reason North and South America were colonized by Europeans centuries ago. What causes them? Why do they blow so steadily in one direction for months on end? Can you really sail around the world on them?
What is the Jet Stream? How is it causing our Polar Ice caps to melt ever faster? What are the Doldrums … those infamous winds of old?
Join Frank Gregorio for a 2-hour lesson (with intermission) on the winds of Earth. Learn how to actually read a weather map, and forecast wind speed and direction for days to come. It will be a fascinating night. It is also Presidents Day, so you may be able to attend without worry about being tired from work.
When:
Monday, February 18; 7:00 – 9:00pm
Psychological Issues of Aging
Most people think of psychological stresses such as the Adolescent Identity Crisis as hurdles to overcome in youth. However, we are never too old to face new challenges in life. Aging brings a whole new set of issues to deal with such as:
decreasing independence resulting from physical and mental changes;
the loss of identity and purpose that many deal with at retirement or the end of parenting;
"senior moments" that are not really as funny as the jokes we make about them;
the sense of loss but also vulnerability when we hear about the death of a former classmate, friend, or co-worker, and think OMG they were the same age as I am.
There are also unique positive possibilities as we age which we need to seek out and maximize. This two-night course will stimulate and engage you in exploring them.
When:
Tuesdays, February 26 and March 5; 7:30 – 9:00pm
Living with Bipolar Disorder – a one-act play
Let Me Tell You What It's Really Like, is a one-act play by Jennifer and Kate Ives, dramatizing a frank conversation on living with bipolar disorder, both for the person diagnosed and those in his or her life.
The audience is addressed directly by the actors as they share the emotions, thoughts, and fears that are part of a bipolar existence.
Based on a series of interviews, the intention of the work is to honestly present a broad range of experience for those who are living with emotional or mental disability.  We hope it will lead to greater understanding for everyone who has to deal with all forms of this illness and strengthen the support of a compassionate community.  (2 actors; running time approximately 30 minutes)
When:
Sunday, March 31; 12:00 – 1:00pm
GerryRIGGED: Turning Democracy on Its Head
Both Republican and Democratic politicians in Virginia pick their voters by redrawing voting district boundaries, protecting incumbents and benefitting each political party and partisan behavior. Right now, neither party knows who will be in control in 2021. The opportunity is ripe for creating a neutral redistricting process that creates compact and contiguous districts, rather than weird "gerrymandered" shapes that benefit one party and encourage hyper-partisan candidates.
OneVirginia2021, a leading political advocacy group in VA, has crafted a better redistricting process. However, it will require General Assembly approval in 2019 and 2020, and voters must approve an amendment to the state constitution in 2020.
That's where you get to play in this game. Politicians respond to constructive citizen pressure. The General Assembly needs to act during the session that starts on January 9, 2019.
On January 3, Brian Cannon, Director of OneVirginia2021, has agreed to visit BRUU to teach us all how we can help defeat Gerrymandering in Virginia. This is your chance to get involved.
On January 6, we will follow up at BRUU with a Write Here/Write Now initiative to generate effective letters to your Delegates/Senators.
On January 18, we will show the powerful documentary titled, "GerryRIGGED – Turning Democracy on Its Head" produced by OneVirginia2021, followed by a short discussion and questions.
When:
Thursday, January 3; 7:00 – 9:00pm
Sunday, January 6; 11:00 – 11:30am,
Friday, January 18; 7:00 – 9:00pm
Getting to Know ET (Eckhart Tolle)
Required text: A New Earth: Awakening to Your Life's Purpose
You may be familiar with E.T.'s New York Times best seller "The Power of Now", in which he points out a new level of consciousness emerging in humans. In his subsequent book, A New Earth: Awakening to Your Life's Purpose, Tolle takes us deeper into that new realm, giving us pointers about how to help it unfold within each of us. The new perspective helps us look at life's purpose in a new and far more satisfying way.
Please join us for a fascinating read and discussion about evolving consciousness. We meet Tuesday afternoons from noon to 1:30 p.m. For more information, call Marti at 703-201-6883.
If you are in the earlier ACIM group Tuesday morning and wish to join the E.T. book discussion group, please consider staying with us for a quick bag lunch and chat before Getting to Know E.T. begins at noon. Or, you can simply pop in a bit early for the book group and visit a bit.
When:
Each Tuesday, beginning January 15; 12:00 – 1:30pm
Where:
Location provided on registration
A Course in Miracles (ACIM) – Introduction
Experience the Transformation
Required text: The Other Voice
Translated into 24 languages, ACIM is studied around the world and by thousands of Unitarian Universalists. ACIM's foundational teachings dovetail with all 7 UU principles and offer an additional path to appreciating their significance.
New to ACIM? Join our introductory group to learn about the principle teachings of ACIM. Discover a different way to think about time and space, one that challenges commonly held perceptions and brings peaceful fullness to life. Call to see if this study is for you.
If you are staying for the It's Never Too Late to Begin Again class on Wednesday afternoon, then consider joining us for a lively lunchtime discussion on a variety of spiritual topics. We'd love to add you to our group!
When:
Each Wednesday, beginning January 16; 10:00 – 11:30am
Where:
Location provided on registration
A Course in Miracles (ACIM) – Continuing
Experience the Transformation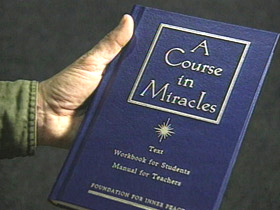 Required text: A Course in Miracles
Translated into 24 languages, ACIM is studied around the world and by thousands of Unitarian Universalists. ACIM's foundational teachings dovetail with all 7 UU principles and offer an additional path to appreciating their significance.
New to ACIM? Join our introductory group to learn about the principle teachings of ACIM. Discover a different way to think about time and space, one that challenges commonly held perceptions and brings peaceful fullness to life. Call to see if this study is for you.
When:
Each Tuesday, beginning January 15; 10:00 – 11:30am
Where:
Location provided on registration
Crafting for Calm Workshop (Winter Wonders)
When you make something with your hands, the feeling of accomplishment can lift your spirits and pull you out of a depression. You can surprise yourself with a talent you never knew you had. This ALE class will focus on altering a cigar box to be something else. The cigar box has always been a place to store trinkets and mementos from childhood. Craft one during our 3-week class to serve your senior years. I will provide beautiful hand- made wooden boxes from around the world, retaining the aroma of their rich cigar contents, chocolate and rum. You cannot make a mistake, because each box will become what you envision it to be.
Please bring any ephemera you have to embellish with. I have a collection of beautiful papers, paint and brushes, tapes, adhesives and lots of objects to add appeal and mystery to your project. If you can, bring scissors, ruler, pencils, and a bag to keep supplies and project contained from week to week.
For examples of your potential, please Google "Altered Cigar Boxes".
When:
Thursdays, January 24, 31, and February 7; 1:30 – 3:00pm
Course Registration
Like what you see? It's time to REGISTER!
Do I have to register?
As a courtesy to the instructor, yes. That way (s)he knows the class has attracted the minimum number of participants desired for conducting the class.
As a courtesy to yourself, yes. Since registration includes your email address and phone number, you'll save time and gas not coming to a cancelled class, if the Instructor has to cancel. (We would've called you if only we knew…)
What if I'm not sure I can make it?
Register anyway. You can always contact the class Instructor before the class begins. Meanwhile, the class can go forward because the minimum number of signups has been met.
Is it okay to just drop into a class at last minute?
Sure. Just give the instructor a courtesy call or email.
How can I register?
We prefer that you register online, since it is easy and facilitates notification to instructors of your intent to attend.
---
Teacher Bios
Frank Gregorio
Frank Gregorio – is a retired Science teacher for Prince William County Schools. With degrees in Earth Science and Biology and 35 years of experience as a practicing teacher, CEO and corporate scientist of an international biotech company, and a government scientific investigator for FDA, Frank is well prepared to share his scientific knowledge with us. He also operates a very popular educational YouTube channel with over 43,000 subscribers (https://www.youtube.com/user/sfgregs).
Denna Brown
Dr. Denna (Dee) Brown is a clinical psychologist by vocation and an animal loving world traveler by avocation. Since completing her PhD 45 years ago, she has taught at Universities in Hawaii, California and Virginia, as well as in Europe and Asia. She has worked with the military in research especially as it transitioned from a draft to a volunteer military in which women play an active role. She has headed family counseling programs in Europe and supervised drug and alcohol programs in Japan. Now retired, she finds herself busy with the things she loves–animals, theater, nature, and, of course, like you, lifelong learning and mental stimulation.
Marti Giese
Marti Giese's career includes teaching special needs children, counseling domestic violence victims, and providing chaplaincy to senior adults and hospice patients. Her education includes an M.Div. in pastoral counseling and metaphysical/ esoteric wisdom teachings, and an M.A. in Human Resources with a focus on adult education. Marti's avocation is Blossomforth, a spiritual community where seekers unite to participate in discussions focusing on spiritual growth techniques that enable participants to step into the power of self-healing. Call Marti to get on Blossomforth email list.
Kristin Worthington
Kristin Worthington is the Director of Religious Education at the Bull Run Unitarian Universalist Congregation in Manassas, Virginia.
Lois Montgomery
Lois Montgomery is a retired science teacher, Virginia Master Naturalist, avid re-purposer and collector of interesting objects. Crafting is an extension of her interest in reusing things and making something new from objects discarded by others.
Kelly Maitland
Kelly Maitland has spent 34 years as a public school teacher, mainly working with students with special education goals. She has taught many subjects at all levels from pre-K to adults and is currently a transition specialist at a local high school.
Cathy Ring
Cathy Ring was a founding mother of BRUU in 1981. She has voted in every primary and every general election since becoming old enough – except one primary, right after her son was born. What a slacker…
Kate Ives
Kate Ives is active in community theater in the Northern Virginia area, both acting and directing. Favorite roles include Mrs. Lynde in Anne of Green Gables, Mrs. Lintott in The History Boys, Betty Haynes in White Christmas, and The Narrator in Joseph and the Amazing Technicolor Dreamcoat. Her contribution to this work is the "Outside" voice, how mental illness affects family, friends, and coworkers. Let Me Tell You What It's Really Like is her first dramatic play and a work of love, the best part of which has been deeper understanding and closeness with her sister Jennifer.
Jennifer Ives
Jennifer Ives is returning to the drama world to carry the message about living with mental illness and is the inspiration and driving force behind Let Me Tell You What It's Really Like. Previous roles include Nellie in South Pacific, Tzietel in Fiddler on the Roof, and Eve in The Diary of Adam and Eve. Her experience and that of her older sister Theresa, who also struggled with bipolar disorder, are heard in the "Inside" voice.
Kathy Sobrio
Kathy Sobrio – It doesn't take much to qualify for showing you the movie Wonder – just a finger to flip the switch that starts the movie. I've got that covered. We will follow the movie with a discussion that will lead us to a broader understanding of the story's main character, a boy born with facial disfigurement. I've led many a discussion as a high school English teacher. You are the other half, the discussers, and we all know that BRUUers are the best discussers in the world. It looks like a shoe-in for a successful night at the movies.