Adult Life Enrichment Courses & Workshops – Winter 2020
Adult Life Enrichment (ALE) Program
The mission of BRUU's adult religious education program (also known as Adult Life Enrichment, or ALE) is to offer our adult Members and Friends a wide variety of courses, seminars, workshops, and discussion groups in which they can broaden their understanding of life and living, as reflected in the 7 UU Principles (see below). We hope you will find many offerings that speak to your own spiritual quest so that you may grow in your knowledge of Truth as you define it.
If you wish to attend one or more of the courses below, please consult the Registration Directions at the bottom of this page.
The ALE Committee publishes the Adult Life Enrichment catalog three times a year: fall, winter, and spring. The educational opportunities are coordinated and taught by volunteers.
We invite anyone who is interested in fostering development of adult courses to propose a course of their own. Contact any member of our committee, or read Guidelines for ALE Instructors where you will find our convenient online tool to propose courses.
You may also want to consider joining the ALE Committee. Contact our Kristin Worthington at dre@bruu.org.
The Seven Principles of Unitarian Universalism
UU's agree to uphold the following principles to the best of their ability:
Recognize the inherent worth and dignity of every person.
Observe justice, equity and compassion in human relations.
Accept one another and encourage spiritual growth in our congregations.
Pursue a free and responsible search for truth and meaning.
Respect the right of conscience and the use of the democratic process within our congregation and society.
Build a world community of peace, liberty, and justice for all.
Respect the interdependent web of all existence of which we are a part.
BRUU ALE Committee (ALEC)
Kristin Worthington, Chair
Kathy Sobrio
Frank Gregorio
Laura Coates
 Printed copy available at BRUU
---
Course Offerings
Our Whole Lives (OWL) – Sexual Education for Adults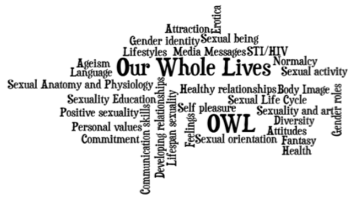 Our Whole Lives: Sexuality Education for Adults helps you explore sexuality through your values and experiences. Enhance communication skills as you increase your understanding of healthy relationships, sexual diversity, and sexuality throughout the life cycle. It's the sexuality education opportunity you probably never had growing up.
OWL models and teaches caring, compassion, respect, and justice. It helps adults address their attitudes, values, and feelings about themselves, their sexuality, and others' sexuality. Participants are guided by trained facilitators through an engaging program that addresses topics many adults have not had the opportunity to discuss in depth. Register for one, two or all sessions.
January 27: Sexuality and Values
February 10: Sexuality and Communication
February 24: Sexuality and Aging
When:
Mondays, Jan. 27, Feb. 10, Feb. 24; 6:30 – 9:30 pm
Facilitators:
Dean Luman, Margo Davies, Chris McClure and Kayla Popik (dre@bruu.org)
Topology – The Mathematics of Position
What do geometry, studies of criminal networks, and Metro subway maps have in common? The answer is Topology, the study of geometric properties unrelated to size, shape, or distance.
Come and spend an evening learning about this little-known branch of mathematics which deals mostly with position and relationships, and not so much with numbers, formulas, and calculations. Learn about how topology is involved with many every day activities and things, and how it is being used in things like network analysis, computer systems design, and climate change forecasting.
When:
Thursday, Jan. 30; 7:30 – 9:00 pm
Movie Night – "Harriet"
Harriet, a newly released, much anticipated movie, has already won film festival awards. It is the story of Harriet Tubman, one of America's great civil rights heroes who transformed herself from slave to freedom fighter and organizer of the Underground Railroad. Come watch the story of her "thrilling and inspirational life of courage, ingenuity, and tenacity [that] freed hundreds of slaves and changed the course of history" (according to advertising).  As always, come early for pizza and definitely register–-limited space.
Limited seating for 12 so register soon. Priority given to registrants!
When:
Friday, Feb. 7; 6:30 – 9:00 pm
Where:
Address will be provided to registrants
Introduction to Mindfulness
Mindfulness is very big these days. It seems to be everywhere. We incorporate mindfulness meditations in our services, we read articles about it in the newspapers, teachers are using it in the classroom with their students and MH therapists are using it in their practices with clients.
This course is a brief introduction to this popular practice. Where did it come from, who first brought it to modern practices, and, by god, what exactly is it?
Would you like to reduce anxiety, stress and depression? How about change your brain for the better by growing the portion of the brain responsible for self-awareness and compassion? This class will be didactic and experiential in nature. If there is interest, more extensive classes may be offered.
When:
Monday, Feb. 17;  7:00-8:30 PM
Relating our Wired Brains to our Respect for the Interdependent Web of All Existence (7th Principle)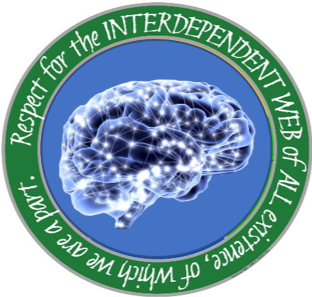 We humans have evolved to survive largely by organizing into societies. Our "Web of all Existence" is, in part, an extension of our brains. Diving deep into neuroscience can show us intricacies of circuits that constitute our brain. This course will focus on how the wiring of our brains relates to the larger societal web of "existence of which we are a part".
The course consists of three classes, 90 min. each. The first class covers the basics of neuroscience (i.e. Neuroscience 101). Spanning a range of abstractions, including molecules, neurons, circuits, systems, and anatomy, the student is presented with foundational information to build on in preparation for the next two classes. The second class elucidates detailed brain circuitry and how these circuits can be computationally modeled. This gives the student a "web' perspective of the brain forming the basis of analogies drawn against the larger "web of all existence" covered in the next class. The third and final class of this course then builds on the first two classes to demonstrate the emergent properties arising from our neuroanatomy that extends to societal relations. From our circuitry arises our societies.
When:
Mondays March 2, March 9 and March 16; 7:30-9:00 pm
The New UU
The majority of Unitarian Universalists come from other religious traditions or from no religious background at all. The New UU program gives newcomers and "long-timers" alike an introduction to Unitarian Universalism as well as Bull Run UU. We will discuss important themes in congregational life: worship and theology, history, covenant and polity; faith development; social justice and membership. BRUU members will share their own experiences in these areas. Participants will learn about Unitarian Universalism not only by hearing about it, but by doing it.
Participation in every session is not required, however discussions will build upon each other.
When:
Sundays March 1, March 15, and March 29; 11:30 AM – 1:30 pm
2nd Sunday Socratic Café – What Do You Believe?
We are all responsible for our own sense of truth and meaning (UU Principle 4). No creed recipes … no Google Maps to help us. Just you and your world and life itself. Are you up for closer introspection of just what you believe about it all, what your own sense of truth and meaning is? It seems straight-forward until we run into exceptions. Then it gets murky and challenging.
This Winter, ALE is starting a new Sunday morning pre-service discussion series for youth and adults aimed at giving you an opportunity to explore the guidelines by which you live and what you value. The goal will be to listen to yourself explain your own sense of truth about the day's topic, and then listen to others explain theirs. Sharing leads to new food-for-thought. You will grow, and you might even end up amending your current beliefs and values.
And that's called taking Principle 4 seriously!
What:
SESSION 1: What do you believe deserves forgiveness?
When:
Sunday, Feb. 9; 8:45 – 9:45 am
What:
SESSION 2: What do you define as good government?
When:
Sunday, March 8; 8:45 – 9:45 am
Peace Cranes – Multigenerational Discussion and Collaborative Art Creation
Using Sadako's story as inspiration, we will find mindfulness, calm and focus as we create 1000 paper cranes to be displayed at BRUU. Supplies will be provided.
When:
Sundays starting Feb. 2 – ongoing – following service; 11:15 am
Discussion & Study of Lau-Tzu's Tao Te Ching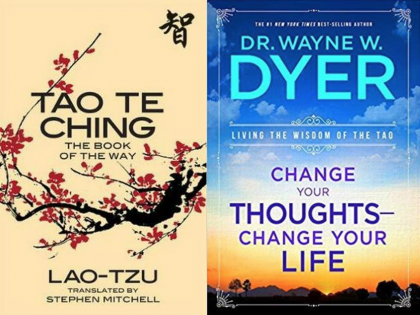 Around 500 BC, a wise man in China named Lao-tzu dictated 81 verses, called the Tao Te Ching or the Great Way, to offer advice and guidance on how to balance moral and spiritual rules to achieve the most common good. Translated into many languages, it has become very popular in addressing social issues in today's troubled world.
The Tao Te Ching, Ancient China's book of wisdom will be presented for study and book discussion. Weekly throughout winter, we will use Dr. Wayne Dyer's "Change Your Thoughts, Change Your Life: Living The Wisdom Of The Tao."
Reading Dr. Dyer's book in advance will be helpful.
When:
Wednesdays starting Jan. 15 – ongoing; 10:45 AM – 12 noon
Where:
BRUU Conference Room – Contact facilitators for the group schedule
Seasoned Souls – Monthly Brown Bag Lunch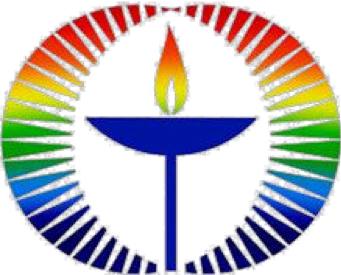 An on-going group that will utilize small group ministry and spiritual direction models, will draw from "Hindsight, Humor, and Hope" and "Facing Death With Life" (Tapestry of Faith UU curricula for adults), and include reading and reflection on the passages from the many excellent books on aging and spirituality. Participants are encouraged to make this a regular part of their schedules.
When:
1st Wednesdays starting Feb. 5 – ongoing; 12 Noon – 1:00 pm
Grief Support – Monthly Brown Bag Lunch
This is an on-going, drop-in group for anyone wishing to talk with others about grief that they are experiencing in their life at the present time. We practice deep and attentive listening while we share thoughts and stories related to grieving personal loss.
When:
3rd Wednesdays starting Jan. 15 – ongoing; 12 noon – 2:00 pm
Course Registration
Like what you see? It's time to REGISTER!
Do I have to register?
As a courtesy to the instructor, yes. That way (s)he knows the class has attracted the minimum number of participants desired for conducting the class.
As a courtesy to yourself, yes. Since registration includes your email address and phone number, you'll save time and gas not coming to a cancelled class, if the Instructor has to cancel. (We would've called you if only we knew…)
What if I'm not sure I can make it?
Register anyway. You can always contact the class Instructor before the class begins. Meanwhile, the class can go forward because the minimum number of signups has been met.
Is it okay to just drop into a class at last minute?
Sure. Just give the instructor a courtesy call or email.
How can I register?
We prefer that you use our Online Registration Form, since it is easy and facilitates notification to instructors of your intent to attend.
---
Teacher Bios
Rev. Charlotte Lehmann is BRUU's settled minister. She is a life-long UU. Her mother remembers when Robert Frost visited Mt. Holyoke College and read his poetry. Prior to ministry, Rev. Charlotte managed environmental geochemistry laboratories at colleges and universities; she still considers herself a geologist. The natural world is a source of nurture and inspiration to her.
Kathy Sobrio describes her long work life as a crazy-quilt of adventures that took her from Capitol Hill, the VA legislature, and association work to Manassas City's Osbourn High School teaching senior-year English. Her attitude toward "teaching" is that people learn the most when they and their classmates can discover new insights through purposeful activity and discussion. She is the ideal facilitator for a dramatic historical film such as Harriet.
Richard Demaret is a retired System's technician with Washington Gas Corp. With B.A. and Master's Degrees in Business Administration, he has years of experience as a facilitator for writers and discussion groups, and has substituted as facilitator of an Autism support group. He has a life-long interest in spirituality and philosophy, is interested in Psychology, and works with developmentally challenged people. It is Richard's belief that understanding such spiritual classics as the Tao Te Ching can greatly help us to better interact with others and live happier lives.
Kristin Worthington is the Director of Religious Education at the Bull Run Unitarian Universalist Congregation in Manassas, Virginia.
Rita Romano is a licensed clinical social worker who has worked in the field of community mental health for over 40 years. She uses mindfulness in her psychotherapy practice and has found it to be quite helpful in reducing anxiety and depression.
Chris McClure is trained to facilitate the Our Whole Lives curriculum for Adults. She has trained young adults in many topics for 18 years and work s as a counselor in her day job.
David Hamilton did his PhD dissertation in Neuroscience which established an informatics repository of the hippocampal formation, a region of the brain implicated in memory and navigation. David is currently working as a Neuroscience Software Engineer at Northrop Grumman with a primary focus in utilization of Machine Learning technology for Defense applications. He is also actively collaborating with several university professors on projects that leverage his dissertation work and is currently an Affiliate Faculty at GMU. David has over 40 years of engineering experience. He also holds an MSEE from Loyola University and a BSEE from PSU.
Dean Luman is trained to facilitate the Our Whole Lives curriculum for Adults as well as Middle School and High School children. He has been facilitating these courses since 2018.
Margo Davis has been a long-time Religious Education leader at BRUU, She facilitates OWL grades 7-9, 10-12, and now OWL for Adults.
Kayla Popik is trained to facilitate the Our Whole Lives curriculum for Adults. She is currently studying Conflict Analysis and Resolution at George Mason University and is an activist working towards Title IX reform and increased support for sexual assault survivors in her community.
Jon Kostik has always had a love for engineering, design, and mechanics- seeing how things work and how parts of a system inter-relate and combine to form a whole greater than the sum of its parts. He became interested in Topology because it is, in essence, the "mechanics" of mathematics; mathematical principles unrelated to size, quantity, or complexity. Although his educational background is in Environmental Sciences, almost all of the wide variety of work he has done since college has been related to mechanics and engineering. Knowing that many members of BRUU have a deep interest in science and its relationship with the physical world, he is eager to present this subject because it provides a mathematical underpinning to things we observe in the real world.