Auction — Time to Donate
Can you feel it?? If you're true-BRUU, the advent of fall means more to you than just pumpkin-spiced latte – it means the Annual Auction is just around the corner!
The 2019 Auction will be held on Saturday, November 23.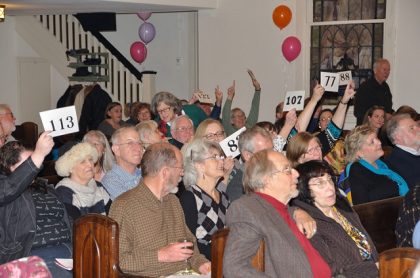 Now it's time BRUU to rummage, invent, & concoct items, events, & happenings to donate to the auction.
Get your auction item ideas ready. Use the online form below to describe your goodies, services, dinners, vacations, crafts, or whatever and submit said items for the Auction Booklet. Be sure to send it in early, Oct 31st is the deadline for the auction booklet!