AUCTION: Online Re-Opened
The ONLINE AUCTION is now re-open for bids. The NEW online auction will run for two weeks, until Dec 23rd 6pm.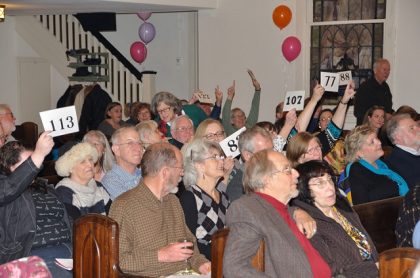 The BRUU LIVE AUCTION was A GREAT SUCCESS!
This year we reached an all-time high with total over $38,000. A big THANK YOU to everyone who contributed to the event's success.
Now for the nitty gritty – please be sure to PAY YOUR TAB within this next month so that we can close out the calendar year with a fully paid auction. Also, if you can't attend an event you have purchased, consider inviting newcomers to take your place. Here is the BRUU LIVE AUCTION BOOKLET used on November 23rd.
Janette Muir, your grateful Auction Czarina
Questions? Email Janette Muir at jmuir@gmu.edu!