Adult Life Enrichment Courses & Workshops – Fall 2020
Adult Life Enrichment (ALE) Program
The mission of BRUU's adult religious education program (also known as Adult Life Enrichment, or ALE) is to offer our adult Members and Friends a wide variety of courses, seminars, workshops, and discussion groups in which they can broaden their understanding of life and living, as reflected in the 7 UU Principles (see below). We hope you will find many offerings that speak to your own spiritual quest so that you may grow in your knowledge of Truth as you define it.
ALL workshops are currently being held on zoom due to COVID-19 pandemic safety precautions.
If you are having trouble joining a Zoom link, please try updating your zoom application. They frequently update the app to better serve their immense customer base. Update Your Zoom Application
If you wish to attend one or more of the courses below, please consult the Registration Directions at the bottom of this page.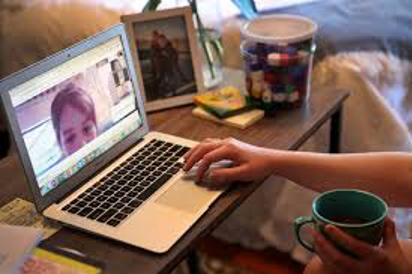 The ALE Committee publishes the Adult Life Enrichment catalog three times a year: fall, winter, and spring. The educational opportunities are coordinated and taught by volunteers.
We invite anyone who is interested in fostering development of adult courses to propose a course of their own. Contact any member of our committee, or read Guidelines for ALE Instructors where you will find our convenient online tool to propose courses.
You may also want to consider joining the ALE Committee. Contact our Kristin Worthington at dre@bruu.org.
The Seven Principles of Unitarian Universalism
UU's agree to uphold the following principles to the best of their ability:
Recognize the inherent worth and dignity of every person.
Observe justice, equity and compassion in human relations.
Accept one another and encourage spiritual growth in our congregations.
Pursue a free and responsible search for truth and meaning.
Respect the right of conscience and the use of the democratic process within our congregation and society.
Build a world community of peace, liberty, and justice for all.
Respect the interdependent web of all existence of which we are a part.
BRUU ALE Committee (ALEC)
Kristin Worthington, Chair
Kathy Sobrio
Frank Gregorio
Laura Coates
---
Course Offerings
UU Wellspring
Spiritual Deepening for the UU soul

UU Wellspring offers participants an opportunity for spiritual deepening that leads to more joyful living, increased congregational leadership, and faithful justice making in their lives and in their communities.
UU Wellspring gives spiritual power to UU communities that will sustain and strengthen UU identity and justice work through these five essential components:
Small group connections:
The group is limited to 10-12 people.
The work that we do together is centered on Deep Listening.
It is neither a debate nor a lecture. We create sacred and open space for each participant to share what moves us, weighs on us, inspires us. Questions are posed – generally about the pre-reading – and we all have the opportunity to hear ourselves speak, gaining clarity through the process.
Spiritual practices:
You may want to try something new or revive a past spiritual practice. You are also welcome to not have a spiritual practice. Our discussions may open your eyes to things that you may not have considered a spiritual practice. Each session someone from the group has the opportunity to share a practice with the group.
Spiritual direction:
This segment is independent development. We provide some ways to contact a spiritual advisor, you arrange when and how you want to meet. It is optional, but highly recommended.
Deeper knowledge of UU history and theology:
Our pre-reading focuses on the Sources. We'll read from exceptional voices in Unitarian Universalism such as Mark Morrison Reed; contemporary voices like Brene Brown. By learning more about UU theology, we clarify our own.
Putting UU faith into action:
Following each session's reflection, we ask "So What?" At this time we name what we are taking with us, and how we will incorporate it into our lives. Sometimes it results in things you will bring to your home, other times in your church community and the larger community.
Please view this short video on others' experiences in Wellspring: https://youtu.be/acKwZ7Lm5LI
DETAILS:
Wellspring was designed to be on line. You'll find the format pleasing to participate in.
The group meets twice a month for two hours. It is better to attend all sessions, although we do know sometimes other things come up. You'll find that the time you set aside for Wellspring becomes a special experience for yourself that you look forward to. We decide the day and time we meet to best suit the participants' schedules. It is possible to hold both a day group and evening group.
You will receive pre-readings, videos and discussion questions two weeks prior to each meeting. We use books including "A Hidden Wholeness" and "Let your Life Speak" by Parker Palmer; Unitarian Universalist collections "To Wake, To Rise" and "Voices from the Margins" and "You are Here" by Thich Nhat Hanh to name a few. Many are available in local libraries, or BRUU may set up a lending library if desired.
Saturday, September 26 from 11:00 am – 2:00 pm will be an opening retreat with Wellspring founders. BRUU's program with begin in October.
Please register prior to September 19 to receive the zoom link and necessary information. Contact Kristin with any questions about this life changing program at dre@bruu.org or attend an informational zoom on Monday, August 24, 7:00 pm.
Informational Session:
Aug 24, 7 pm; BRUU's program will begin in October & dates to suit participants
Faith Like a River: Prophets and Social Justice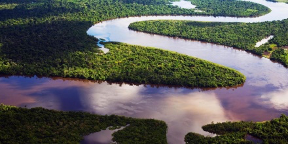 Session 1: Freedom:  Freedom is a value integral to the Unitarian Universalist tradition. As a people of faith, we have had many opportunities in history to represent this value in the wider world. Does valuing freedom primarily mean that we uphold the right to individual stances in religious, social or political life? This workshop explores key moments in our history when questions of freedom and justice were I the forefront of our movement.
Session 2: Idealism and Utopianism: A vibrant stream of idealism runs through UU History. This workshop introduces Transcendentalism, Spiritualism, and Utopianism, three 19th century movements. We will examine how these movements shaped our faith, and identify strains of idealism in Unitarian Universalism today.
Session 3: The Evangelicals: We may not think of ourselves as an evangelical faith, but many over the years worked to intentionally spread the good news of Unitarian and Universalist thought. This workshop looks at individuals and groups in our history that helped our movement grow; and explores ways we can continue to make our heritage a living history.
Session 1: Monday, September 14, 7:00 pm
Session 2: Monday, September 28, 7:00 pm
Session 3: Monday, October 12, 7:00 pm
Session 1:
Monday, Sept 14, 7 pm: Freedom
Session 2:
Monday, Sept 28, 7 pm: Idealism and Utopianism
Session 3:
Monday, Oct 12, 7 pm: The Evangelicals
So, You Want to Vote in Virginia?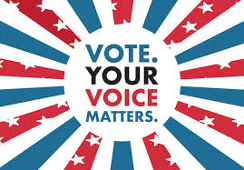 Geared towards new Virginia voters and those who may not understand why we vote EVERY SINGLE YEAR in Virginia or who all we vote for. Topics covered in this 2 session workshop will be US Congregational Districts, VA House of Delegates Districts, VA Senate Districts, Magisterial Districts, Cites/towns, Elected Positions, Election Schedules, Voter Registration and resources available to help voters educate themselves.
Session 1: Monday, September 21, 7:00 pm
Session 2: Monday, October 5, 7:00 pm
Session 1:
Monday, Sept 21, 7 pm
Session 2:
Monday, Oct 5, 7 pm
Facilitator:
Heidi Bru Mar
Reincarnation: Here We Go Again?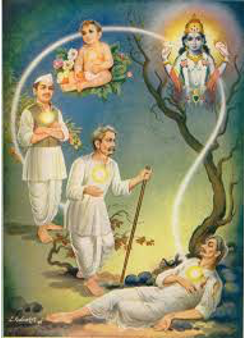 Where did this concept of reincarnation come from? Is it real or the product of someone's imagination or a creation of religion? Most importantly, how does it impact this life I am living? Over two evenings, we will share together to expand our understanding. Bring your own questions and stories. Let's see where we can take this topic to enrich our lives.
Spoiler Alert: you may very well leave with more questions than you started with. The potential for an on-going study group exists.
Session 1: Monday, October 19, 7:00 pm
Session 2: Monday, October 26, 7:00 pm
Session 1:
Monday, Oct 19, 7 pm
Session 2:
Monday, Oct 26, 7 pm
Facilitator:
Beth Lynch and Preston Hewitt
James Luther Adams
James Luther Adams was one of the most influential American Unitarian and Unitarian Universalist theologians of the 20th century.  Like many of us, he came to Unitarianism from another religion; in his case, the Plymouth Brethren, a conservative, fundamentalist denomination.  His essay, "Guiding Principles for a Free Faith," contains, "The Five Smooth Stones of Liberalism," on which this class will focus.
We will begin with a biography of James Luther Adams and then discuss "The Five Smooth Stones of Liberalism," which will be sent to registrants before the class.
Monday, November 2, 7:00 pm
When:
Monday, Nov 2, 7 pm
Facilitator:
Pat Malarkey
"Writing Our Way Out" – Book Discussion
Book Discussion facilitated by Laura Coates; Q & A with the author, Dr. David Cookgan.
Writing Our Way Out is a memoir of teaching a writing class to prisoners. And it's ten prisoners' memoirs written with this hope in mind: that each man might understand the story of his life and in so doing change its course.
Detailing the formative and transformative stories of memoirs of ten men, Writing Our Way Out is the creative culmination of a writing class that began at the Richmond City Jail in Virginia in 2006 and grew into a journey to reentry. Compiled in a narrative by their teacher, Dr. David Cookgan, these stories explore the conditions, traps, and turning points on the path to imprisonment in modern America, as well as the redemptive power of memoir.
Books are available for purchase through Amazon; Please consider using Amazon Smile and make BRUU your charity recipient. Contact Kristin at dre@bruu.org if you would like to borrow a copy.
Discussion: Monday, November 9, 7:00 pm
Q & A with Author: Monday, November 16, 7:00 pm
Discussion:
Monday Nov 9, 7 pm
Q & A with Author:
Monday, Nov 16, 7 pm
Facilitator:
Laura Coates & Dr. David Cookgan
Widening the Circle of Concern
UUA's Commission on Institutional Change Final Report
The Unitarian Universalist Association (UUA) Commission on Institutional Change is charged with supporting long-term cultural and institutional change that redeems the essential promise and ideals of Unitarian Universalism. Appointed by the UUA Board of Trustees in 2017 for a period of two years with an extension granted in 2018, the Commission was in place through June 2020.
At the New Orleans General Assembly in 2017, the UUA Board of Trustees announced and chartered the Commission on Institutional Change. The charge given was to conduct an audit of the power structures and analyze systemic racism and white supremacy culture within the Unitarian Universalist Association.
Rev. Charlotte will facilitate a discussion of the final report.
Participants do not need attend all sessions,
however advanced reading is required. See Widening The Circle UUA Intro for the full text.
All sessions are on TUESDAYS at 7 PM.
Introduction – Tuesday, September 8
Theology/Governance – Tuesday, September 22
Congregations and Communities/Hospitality and Inclusion – Tuesday, October 13
Living Our Values in the World/Religious Professionals – Tuesday, October 27
Educating for Liberation/Innovations and Risk Taking – Tuesday, November 10
Restoration and Reparations/Accountability and Resources – Tuesday. November 24
Review and Wrap Up – Tuesday, December 8
Session 1:
Introduction – Tuesday, Sept 8, 7 pm
Session 2:
Theology / Governance – Sept 22, 7 pm
Session 3:
Congregations & Communities/Hospitality and Inclusion – Tues, October 13, 7 pm
Session 4:
Living Our Values in the World/Religious Professionals – Tues, Oct 27, 7 pm
Session 5:
Educating for Liberation/Innovations & Risk Taking – Tues, Nov 10, 7 pm
Session 6:
Restoration & Reparations/Accountability and Resources – Tues, Nov 24, 7 pm
Session 7:
Review and Wrap Up – Tues, Dec 8, 7 pm
Facilitator:
Rev. Charlotte Lehmann
2020 General Assembly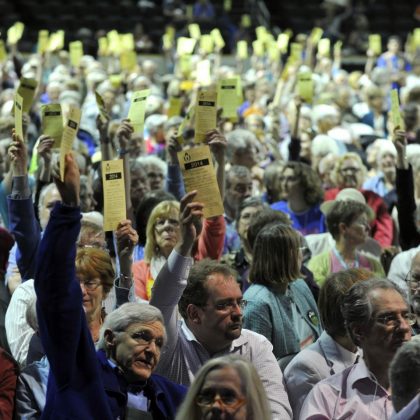 Explore the adopted actions of immediate witness, responsive resolutions, and business resolutions of the UUA GA 2020. These are stand-alone sessions, but those interested in what delegates to the General Assembly do are encouraged to attend all. See https://www.uua.org/ga/program/business-agenda
All sessions at 7:00 pm
Thursday, September 3: The Pandemic, a Religious Response
Thursday, September 24: Amen to Uprising
Thursday, October 22: Supporting and Investing in Youth and Young Adults in Unitarian Universalism
Thursday, November 5: 400 Years of White Supremacist Colonialism
Thursday, December 3: Establishing Ongoing Intersectional Accountability Commission and Sunsetting the JTWTC?
Thursday, January 7: Embodying Human Rights in Our Investment Decisions
Session 1:
The Pandemic, a Religious Response – Thursday, Sept 3, 7 pm
Session 2:
Amen to Uprising – Thursday, Sept 24, 7 pm
Session 3:
Supporting & Investing in Youth – Thursday, Oct 22, 7 pm
Session 4:
400 Years of White Supremacist Colonialism – Thursday, Nov 5, 7 pm
Session 5:
Establishing Ongoing Intersectional Accountability Commission and Sunsetting the JTWTC? – Thursday, Dec 3, 7 pm
Session 6:
Embodying Human Rights in Our Investment Decisions – Thursday, Jan 7, 7 pm
Facilitator:
Rev. Charlotte Lehmann
Discussion and Study of Lau-Tzu's Tao Te Ching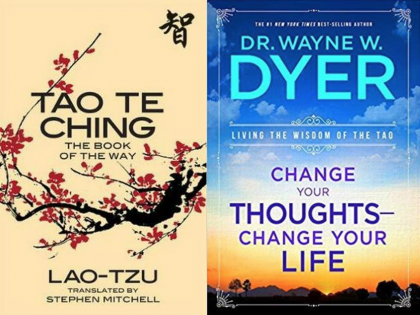 Around 500 BC, a wise man in China named Lao-tzu dictated 81 verses, called the Tao Te Ching or the Great Way, to offer advice and guidance on how to balance moral and spiritual rules to achieve the most common good. Translated into many languages, it has become very popular in addressing social issues in today's troubled world.
The Tao Te Ching, Ancient China's book of wisdom will be presented for study and book discussion. Weekly throughout winter, we will use Dr. Wayne Dyer's "Change Your Thoughts, Change Your Life: Living The Wisdom Of The Tao."
Reading Dr. Dyer's book in advance will be helpful.
When:
Meets each Wednesday 9:30 am – 11:30 am
Seasoned Souls – Monthly Brown Bag Lunch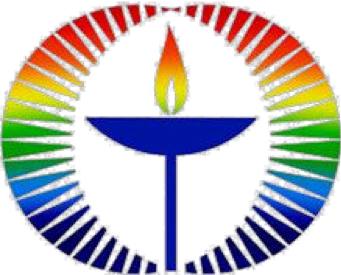 An on-going group that will utilize small group ministry and spiritual direction models, will draw from "Hindsight, Humor, and Hope" and "Facing Death With Life" (Tapestry of Faith UU curricula for adults), and include reading and reflection on the passages from the many excellent books on aging and spirituality. Participants are encouraged to make this a regular part of their schedules.
When:
Meets the 1st Wednesday of every month, 12 Noon – 1 pm
Grief Support – Monthly Brown Bag Lunch
This is an on-going, drop-in group for anyone wishing to talk with others about grief that they are experiencing in their life at the present time. We practice deep and attentive listening while we share thoughts and stories related to grieving personal loss.
When:
Meets the 3rd Wednesday of every month; 12 noon – 2 pm
Course Registration
Like what you see? It's time to REGISTER!
Do I have to register?
YES, it order to get the zoom link and other materials if required. Also the facilitator will know the number of participants expected for the class. Since registration includes your email address and phone number, you'll be notified if a class is cancelled.. (We would've called you if only we knew…)
What if I'm not sure I can make it?
Register anyway. You can always contact the class Instructor before the class begins. Meanwhile, the class can go forward because the minimum number of signups has been met.
Is it okay to just drop into a class at last minute?
Sure. Just give the instructor a courtesy call or email.
How can I register?
Simply use our Online Registration Form, since it is easy and facilitates notification to instructors of your intent to attend.
---
Teacher Bios
Rev. Charlotte Lehmann is BRUU's settled minister. She is a life-long UU. Prior to ministry, Rev. Charlotte managed environmental geochemistry laboratories at colleges and universities; she still considers herself a geologist. The natural world is a source of nurture and inspiration to her.
Heidi BruMar is a former Election Officer for Prince William County and has also worked as a volunteer for the Prince William Democratic Committee.
Richard Demaret is a retired System's technician with Washington Gas Corp. With B.A. and Master's Degrees in Business Administration, he has years of experience as a facilitator for writers and discussion groups, and has substituted as facilitator of an Autism support group. He has a life-long interest in spirituality and philosophy, is interested in Psychology, and works with developmentally challenged people. It is Richard's belief that understanding such spiritual classics as the Tao Te Ching can greatly help us to better interact with others and live happier lives.
Preston Hewitt Preston brings balance and humor to Beth's presentations. Coming from a much more grounded background in physics and IT applied within the government and contracting environment, he has stretched to become active in all of Beth's varied interests and adds his own perspective to all of her studies. Maybe this is less of a stretch than his own exploration of a near death experience in his early childhood. Together they present from their own experience. They delight in sharing their learning with others.
Beth Lynch Beth's passion is guiding people to make a positive difference in their own lives. Her history looks like an attempt to see how many lives she can fit into this incarnation: with degrees in pre-med and actuarial science and a 20 year career creating ground breaking pension valuation systems, she also made careers out so massage, doula childbirth support, animal communication, life coaching, and a variety of alternative healing practices. She ties it all together with a fascination for quantum physics, neuroscience, and spiritual studies. Her focus is on helping people achieve the life and relationship of their dreams through coaching, workshops, writing, and individual mentoring, especially in areas of spiritual, sexual and relationship growth and healing.
Pat Marlarkey Pat came to Unitarian Universalism in the early 1990's while looking for peace of mind during a difficult time at work.  She attended the Fairfax and Reston churches – and no churches at all! – before finding her way to BRUU in 2003.  At BRUU, she has been involved with worship and music and is currently the chair of the Program Council with a seat on the board.  Over the years, she has been adopted by a series of cats and currently enjoys the company of Norwegian Forest Cat Han Solo and Manx Trelane.  She enjoys figure skating, which she started as a Phys-Ed class in college, horseback riding and, when All This ™ is over, she will throw a huge dinner party because she loves cooking!
Kathy Sobrio describes her long work life as a crazy-quilt of adventures that took her from Capitol Hill, the VA legislature, and association work to Manassas City's Osbourn High School teaching senior-year English. Her attitude toward "teaching" is that people learn the most when they and their classmates can discover new insights through purposeful activity and discussion. She is the ideal facilitator for a dramatic historical film such as Harriet.
Kristin Worthington is the Director of Religious Education at the Bull Run Unitarian Universalist Congregation in Manassas, Virginia.