Adult Life Enrichment Courses & Workshops – Winter 2021
ALL workshops are currently being held on zoom due to COVID-19 pandemic safety precautions.
If you are having trouble joining a Zoom link, please try updating your zoom application. They frequently update the app to better serve their immense customer base. Update Your Zoom Application
If you wish to attend one or more of the courses below, please consult the Registration Directions at the bottom of this page.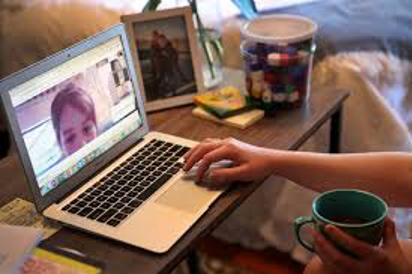 The ALE Committee publishes the Adult Life Enrichment catalog three times a year: fall, winter, and spring. The educational opportunities are coordinated and taught by volunteers.
We invite anyone who is interested in fostering development of adult courses to propose a course of their own. Contact any member of our committee, or read Guidelines for ALE Instructors where you will find our convenient online tool to propose courses.
You may also want to consider joining the ALE Committee. Contact our Kristin Worthington at dre@bruu.org.
The Seven Principles of Unitarian Universalism
UU's agree to uphold the following principles to the best of their ability:
Recognize the inherent worth and dignity of every person.
Observe justice, equity and compassion in human relations.
Accept one another and encourage spiritual growth in our congregations.
Pursue a free and responsible search for truth and meaning.
Respect the right of conscience and the use of the democratic process within our congregation and society.
Build a world community of peace, liberty, and justice for all.
Respect the interdependent web of all existence of which we are a part.
BRUU ALE Committee (ALEC)
Kristin Worthington, Chair
Kathy Sobrio
Frank Gregorio
Laura Coates
---
Course Offerings
Embodying Human Rights in Our Investment Decisions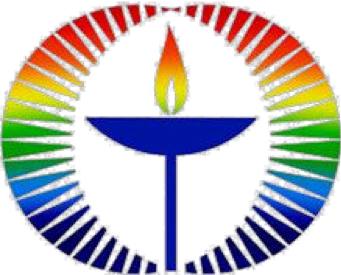 At the 2020 UUA General Assembly, delegates adopted a business resolution to embody human rights in our investment decisions (https://www.uua.org/files/pdf/p/proposedbusres2020.pdf).
Please join Rev. Charlotte and Ralph Giffen, Chair of the BRUU's Endowment Committee in discussing the business resolution as well as BRUU's Endowment principles and purposes. Last spring BRUU's Endowment Funds were transferred into the UU Common Endowment Fund (UUCEF), which is committed to socially responsible investing. The UUCEF welcomed the adoption of this business resolution (https://uucef.org/2020/09/uua-adopts-business-resolution-on-human-rights-investing/). (UUCEF has a set of guidelines available for anyone who is interested in learning more.)
BRUU Members and Friends as well as members of the BRUU Endowment Committee and the Bull Run Investment Club (BRIC) are encouraged to learn more about how investments and endowments can make an impact in matters of social and environmental justice.
When:
Thursday, January 7, 7pm
Facilitators:
Rev. Charlotte Lehmann and Ralph Giffen, Chair of the BRUU's Endowment Committee
(
minister@bruu.org
)
Determining Your Carbon Footprint
Attending this workshop will help you support the Green Team's initiative to enlist as many BRUU members and friends as we can to calculate and shrink their carbon footprint.
You've heard that climate change is the biggest environmental challenge of our generation, and that unless we do something about it, it'll be our legacy for – and curse on – the next dozen generations. Want to do your part to reduce or eliminate your contribution to the problem? The first step is to figure out your carbon footprint, that is, the amount of greenhouse gases that you're responsible for emitting. This workshop will walk you through a couple of on-line carbon footprint calculators. Then, once you're equipped with the facts on your emissions, they'll also offer suggestions on how you can shrink your footprint, and how you can offset what's left. If you're willing to have your footprint calculated as an example for the workshop, please contact Randy or Larry in advance.
Facilitator:
Larry Underwood and Randy Freed– see newsletter for email contacts
Faith Like a River: Diverse Community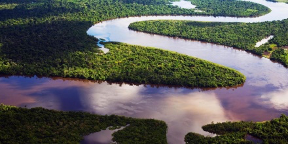 Attending this workshop will draw you into Beloved Community.
January 24: Religious Tolerance
Religious tolerance is one of the greatest values of our movement. Perhaps our faith embraces it passionately because our religious forebears were so often subjected to intolerance. Throughout Western history, religious tolerance has been a question both in the civic realm, as societies have worked out whether to allow diversity of religious belief and practice, and within faith traditions themselves, as religions have had to work out just how much diversity of belief would be tolerated within their particular tradition. This workshop explores tolerance of diverse beliefs, both in the civic realms that held our faith forebears and within our faith tradition itself.
February 22: The Seven Seas — Globalization
Unitarian Universalism has enjoyed contact and engagement with people from many religions and cultures through much of its history. This workshop presents representative stories of different ways people in our religious tradition have related to other religious traditions and cultures.
March 22: The Water Is Wide — Multiculturalism
Although the term "multicultural" is fairly new, the challenge and opportunity to embrace those with different experiences, perspectives, and ways of being in the world are not. As Unitarians, Universalists, and Unitarian Universalists, we have at times in our history followed societal norms in our willingness or reluctance to welcome diversity. At other times, we have confronted and refuted the accepted ways—sometimes our own accepted ways—in order to embrace diversity and invite it to transform us. This workshop explores stories of multicultural encounter from our tradition; some are inspiring, and some ask us to examine past actions with candor and compassion.
When:
Mondays, January 25, Feb 22, Mar 22, 7pm
Facilitator:
Kristin Worthington & Laura Coates
Book Study:
How to Be an Antiracist, by Ibram X. Kendi
Over the course of six sessions we will study Kendi's book together, covering three chapters each session, with a goal of helping one another learn and practice antiracist behaviors. Questions to guide reading and discussion will be emailed to participants prior to the sessions. Participants are asked to have a copy of the book available and to have read the requested chapters.
Sandra Fox and Margaret McCalla are co-facilitating this book study, it is their sincere hope that we all learn from our discussion of Kendi's book and ultimately learn "How To Be An Antiracist."
When:
Mondays, Feb 1, Feb 15, Mar 1, Mar 15, Apr 5, Apr 19; 7pm
Facilitator:
Sandra Fox and Margaret McCalla
UUA Action of Immediate Witness Address 400 Years of White Supremacist Colonialism

Join Rev. Charlotte in a discussion of the UUA General Assembly's Resolution to gather in solidarity with all Indigenous peoples. Our work includes ending public policies that criminalize resistance to extractive colonialism, adopting a vision of prison abolition; work nationally, statewide, and locally on public policy that is decolonizing – including Indigenous peoples' histories in public education curricula, and eliminating racist tributes and working in true collaboration with and taking leadership from communities most consistently and harshly impacted by extractive exploitation. We will examine how we at BRUU can enact this important work in the local community. Read the full resolution at aiw_a_version_2.pdf (uua.org) or click on graphic of document above.

When:
Thursday, February 4, 7pm
EQ and UU's

Emotional Intelligence (EQ) is something of which you might have heard. It's Emotional Intelligence and can change your life and relationships. In spite of the short 1.5 hours we will be together, you will have an opportunity plan how you might improve your own EQ capability.
Much of this kind of class is overviews and generalities, but Bruce Roemmelt, the course facilitator, will be adding a second part that will allow you to take the initiative to improve on your own. That will be a look at how using Stephen Covey's 7 Habits of Highly Effective People can be a path to enhancing your EQ. Life is about choices – we can help.
When:
Monday, Feb 8, 7 pm
Facilitator:
Bruce Roemmelt
He/She/They – What is Gender?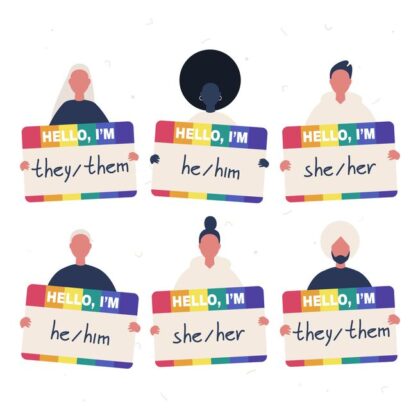 Your opportunity to ask all the questions you may be afraid to ask about Gender Identity – and how to support friends, family and acquaintances who have changed or are questioning their gender.
Let's talk about how our first 3 Principles can inform our interactions with gender expansive folx. And for us older grammar-sensitive types, let's learn how to grow and expand our thinking!
When:
Monday, March 8, 7 pm
Facilitator:
Chris McClure
ONGOING CLASSES
Beyond the Explainable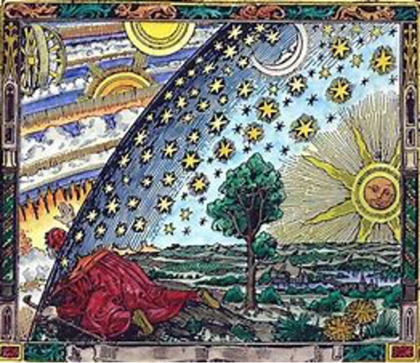 Participants in the Reincarnation discussion found many more topics to explore. This group will explore all the things we cannot see, touch or prove without a doubt. All perspectives along the spirituality – science spectrum invited. Each month will be discuss a book selected by the group at a prior meeting and announced in the Roundup newsletter.
The first meeting will be Tuesday, January 12 will be discussing the book "Extraordinary Knowing" by Elizabeth Boyd Mayer, Ph.D.
Ongoing, Second Tuesdays each month, 3-5 pm
Ongoing:
Second Tuesdays each month, 3:00 to 5:00 pm
Where:
On Zoom – register to receive zoom link 
Facilitators:
Beth Lynch and Preston Hewitt
Discussion and Study of Lau-Tzu's Tao Te Ching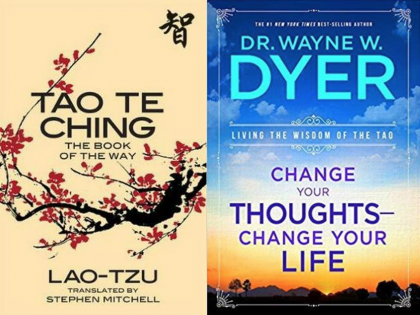 Around 500 BC, a wise man in China named Lao-tzu dictated 81 verses, called the Tao Te Ching or the Great Way, to offer advice and guidance on how to balance moral and spiritual rules to achieve the most common good. Translated into many languages, it has become very popular in addressing social issues in today's troubled world.
The Tao Te Ching, Ancient China's book of wisdom will be presented for study and book discussion. Weekly throughout winter, we will use Dr. Wayne Dyer's "Change Your Thoughts, Change Your Life: Living The Wisdom Of The Tao."
Reading Dr. Dyer's book in advance will be helpful.
When:
Meets each Tuesday from 7:00pm to 9:00pm
Seasoned Souls – Monthly Brown Bag Lunch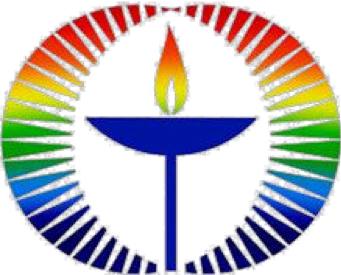 An on-going group that will utilize small group ministry and spiritual direction models, will draw from "Hindsight, Humor, and Hope" and "Facing Death With Life" (Tapestry of Faith UU curricula for adults), and include reading and reflection on the passages from the many excellent books on aging and spirituality. Participants are encouraged to make this a regular part of their schedules.
When:
Meets the 1st Wednesday of every month, 12 Noon – 1 pm
Grief Support – Monthly Brown Bag Lunch
This is an on-going, drop-in group for anyone wishing to talk with others about grief that they are experiencing in their life at the present time. We practice deep and attentive listening while we share thoughts and stories related to grieving personal loss.
When:
Meets the 3rd Wednesday of every month; 12 noon – 2 pm
Course Registration
Like what you see? It's time to REGISTER!
Do I have to register?
YES, it order to get the zoom link and other materials if required. Also the facilitator will know the number of participants expected for the class. Since registration includes your email address and phone number, you'll be notified if a class is cancelled.. (We would've called you if only we knew…)
What if I'm not sure I can make it?
Register anyway. You can always contact the class Instructor before the class begins. Meanwhile, the class can go forward because the minimum number of signups has been met.
Is it okay to just drop into a class at last minute?
Sure. Just give the instructor a courtesy call or email.
How can I register?
Simply use our Online Registration Form, since it is easy and facilitates notification to instructors of your intent to attend.
---
Teacher Bios
Rev. Charlotte Lehmann is BRUU's settled minister. She is a life-long UU. Prior to ministry, Rev. Charlotte managed environmental geochemistry laboratories at colleges and universities; she still considers herself a geologist. The natural world is a source of nurture and inspiration to her.
Richard Demaret is a retired System's technician with Washington Gas Corp. With B.A. and Master's Degrees in Business Administration, he has years of experience as a facilitator for writers and discussion groups, and has substituted as facilitator of an Autism support group. He has a life-long interest in spirituality and philosophy, is interested in Psychology, and works with developmentally challenged people. It is Richard's belief that understanding such spiritual classics as the Tao Te Ching can greatly help us to better interact with others and live happier lives.
Sandra Fox has attended BRUU since September, 2019, and signed the membership book in February, 2020. She is a retired high school mathematics and English teacher and has also done private tutoring. She loves learning even more than teaching and is excited to participate in BRUU's ALE.
Preston Hewitt Preston brings balance and humor to Beth's presentations. Coming from a much more grounded background in physics and IT applied within the government and contracting environment, he has stretched to become active in all of Beth's varied interests and adds his own perspective to all of her studies. Maybe this is less of a stretch than his own exploration of a near death experience in his early childhood. Together they present from their own experience. They delight in sharing their learning with others.
Beth Lynch Beth's passion is guiding people to make a positive difference in their own lives. Her history looks like an attempt to see how many lives she can fit into this incarnation: with degrees in pre-med and actuarial science and a 20 year career creating ground breaking pension valuation systems, she also made careers out so massage, doula childbirth support, animal communication, life coaching, and a variety of alternative healing practices. She ties it all together with a fascination for quantum physics, neuroscience, and spiritual studies. Her focus is on helping people achieve the life and relationship of their dreams through coaching, workshops, writing, and individual mentoring, especially in areas of spiritual, sexual and relationship growth and healing.
Margaret McCalla is a retired environmental scientist and administrator, Margaret has developed an analytical mind and realizes the value of sharing ideas with others as well as listening to others' ideas. Thus, it is her sincere hope that we all learn from our discussion of Kendi's book and ultimately learn "How To Be An Antiracist."
Chris McClure grew up in a family of agnostics living in several countries around the world which led her to a life of seeking meaning and truth, and to see spirituality as a beautiful mosaic of different perspectives. BRUU is the best community she has found to support that search. She has worked as a psychotherapist for 30 years and has specialized for the last 13 in working with people with gender identity concerns. She began attending PFLAG as BRUU Liaison 4 years ago and soon became a facilitator to support parents (and friends) of LGB and gender expansive youth.
Bruce Roemmelt As a personal and professional leadership educator Bruce had his learning mantra, "the true measure of your learning is not what how you did the last time you had an opportunity to perform, but what you do the next time you have that opportunity." He has served in the US Navy including a one-year tour in Vietnam in 1968, then moved up the ranks in three decades in a fire and rescue career. He currently is an Adjunct Professor at The George Washington University and George Mason. The center of his work is the study and application/enhancement science of Emotional Intelligence (EQ) and its impact on human performance. He lives with his wife, Beth Adams, his Airedale, Clue on Bull Run Mountain. Bruce splits his time between teaching, tricking out his 2007 Yamaha Rhino 450, and his new wood working shop.
Kathy Sobrio describes her long work life as a crazy-quilt of adventures that took her from Capitol Hill, the VA legislature, and association work to Manassas City's Osbourn High School teaching senior-year English. Her attitude toward "teaching" is that people learn the most when they and their classmates can discover new insights through purposeful activity and discussion. She is the ideal facilitator for a dramatic historical film such as Harriet.
Kristin Worthington is the Director of Religious Education at the Bull Run Unitarian Universalist Congregation in Manassas, Virginia.