Spring 2021 Adult Life Enrichment
ALL workshops are currently being held on zoom due to COVID-19 pandemic safety precautions.
If you are having trouble joining a Zoom link, please try updating your zoom application. They frequently update the app to better serve their immense customer base. Update Your Zoom Application
If you wish to attend one or more of the courses below, please consult the Registration Directions at the bottom of this page.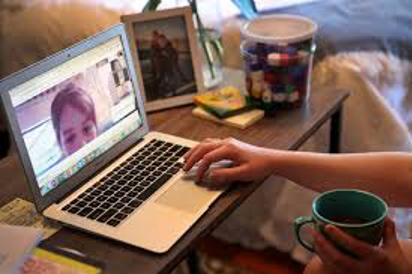 The ALE Committee publishes the Adult Life Enrichment catalog three times a year: fall, winter, and spring. The educational opportunities are coordinated and taught by volunteers.
We invite anyone who is interested in fostering development of adult courses to propose a course of their own. Contact any member of our committee, or read Guidelines for ALE Instructors where you will find our convenient online tool to propose courses.
You may also want to consider joining the ALE Committee. Contact our Kristin Worthington at dre@bruu.org.
The Seven Principles of Unitarian Universalism
UU's agree to uphold the following principles to the best of their ability:
Recognize the inherent worth and dignity of every person.
Observe justice, equity and compassion in human relations.
Accept one another and encourage spiritual growth in our congregations.
Pursue a free and responsible search for truth and meaning.
Respect the right of conscience and the use of the democratic process within our congregation and society.
Build a world community of peace, liberty, and justice for all.
Respect the interdependent web of all existence of which we are a part.
BRUU ALE Committee (ALEC)
Kristin Worthington, Chair
Kathy Sobrio
Frank Gregorio
Laura Coates
---
Course Offerings
Summer Solstice 2021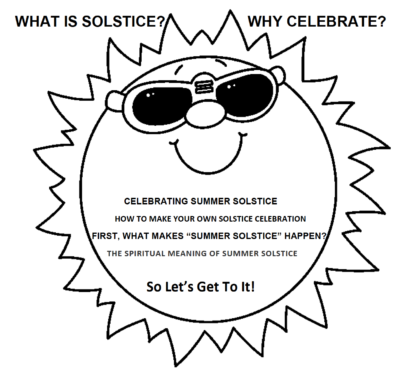 How to make your own solstice celebration.
Find our what makes a Summer Solstice happen
Understand the spiritual meaning
Discover ways to make your own celebration
Celebrate the event on the day!
For complete information and suggested activities see
About Celebrating Summer Solstice
and register
Registration Form for Faith Development.
When:
Sunday, June 20, 2021, 2pm Faith Development
Where:
On Zoom Faith Development
Facilitators:
Kathy Sobrio – see newsletter for email contact
IMPORTANT PAST ALE COURSE – Book Study:
How to Be an Antiracist, by Ibram X. Kendi
Over the course of six sessions, a group of BRUU members and friends studied Kendi's book together, covering three chapters each session, with a goal of helping one another learn and practice antiracist behaviors. Carefully chosen questions guided reading and discussion greatly assisted the participants to think and feel deeply about the material covered in the book
Sandra Fox and Margaret McCalla co-facilitating this amazing book study, with their sincere hope that we all learn from our discussion of Kendi's book and ultimately learn "How To Be An Antiracist." Sandra and Margaret's time, thoughtfulness and efforts contributed greatly to the experience and outcome.
The group was asked and decided to present their experience to the congregation in a Sunday Service, along with suggested sources for further study and future actions as an antiracist.
View a video of the Sunday Service: To Be An Antiracist
The Intersection of Mental Health, Addiction and Criminal
The increasing number of incarcerated individuals with mental health and substance abuse issues has enormous fiscal, health, and human costs. This workshop will explore (a) how the current state of mental health and addiction treatment has led to criminalizing these conditions, resulting in mass incarcerations, and (b) what might be done to eliminate unnecessary involvement in the criminal justice system of those in need of mental health and substance abuse treatment.
When:
Monday, April 26th, 7pm
Where:
On Zoom – registrants receive email with link
Facilitators:
Art Muirhead. Robin Feagus, & Kathy Nickel – see newsletter for email contact
Project Octave, A Virtual Escape Room Game
This event is for all ages!
Participants are tasked with figuring out who hacked the congregation's email system to send a cryptic message. During gameplay, you will solve puzzles, scrutinize slideshows and more to discover and discuss the 8th Principle Project.
When:
Monday, May 3rd, 7:00pm
Facilitator:
Barb Perlik– see newsletter for email contact
Faith Like a River: Diverse Community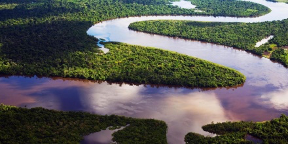 Attending this workshop will draw you into Beloved Community.
May 10th: The Unitarians
This workshop examines the character and contributions of the Unitarian thread of our tradition. It considers the history of Unitarianism as a theology, a movement, and an institution, and highlights important people and events before the consolidation with the Universalists.
May 31st: The Universalists
This workshop examines the character and contributions of Universalism, both as part of our faith tradition and as an influence in the wider society. It considers the history of Universalism as an institution, and highlights important people and events that shaped its path before consolidation with the Unitarians.
June 14th: The Merger
This workshop explores issues and events in the consolidation of the AUA and the UCA into a single entity, the Unitarian Universalist Association of Congregations. The workshop highlights important cooperative work done by the youth movements and religious educators of both denominations, which smoothed the way for the consolidation. Participants learn about some of the achievements of the young Association and its influence on the wider culture. They consider how the dual heritages of Unitarianism and Universalism have shaped our movement.

NOTE TIME CHANGE FOR MAY 31st! 5:30pm to 7:00pm!
When:
Mondays, May 10, May 31st 5:30PM to 7:00PM (NOTE TIME CHANGE), June 14th, 7pm
Facilitator:
Kristin Worthington & Laura Coates
Clay Hand Building

Zoom in from home and explore hand building ceramics, with clay slabs and tools from around your home. We will work together to build a coffee mug with a spoon, and a small plate – just enough for cookies on the side. Doing these projects, you will develop techniques to apply to future home based clay hand building; making slabs, slip and score joins, texturing, slump and hump molding, edging and so on. A list of supplies to gather up around the house, with alternatives, plus enough clay for these projects and more, will be available to pickup at a nearby Manassas address. Drop off you completed projects and pick up about 2 weeks later, glaze fired and ready to bring to Virtual Coffee Hour.
NOTE DATE CHANGED TO JUNE 7th
When:
Monday, June 7th 7pm NOTE DATE CHANGED
Facilitator:
Twila Johnson – see weekly newsletter for email contact
Virtual "Chopped" Competition
Bring your culinary game to this timed virtual reality competition. Contestants will be provided a "mystery box" of ingredients not to be opened until each round – appetizer, main dish, desert – begins.
All ages welcome!
Now casting Judges – please contact Kristin Worthington at dre@bruu.org.
When:
Monday, June 21st, 7 pm – 9 pm
Where:
On Zoom and in your kitchen!
ONGOING CLASSES
Beyond the Explainable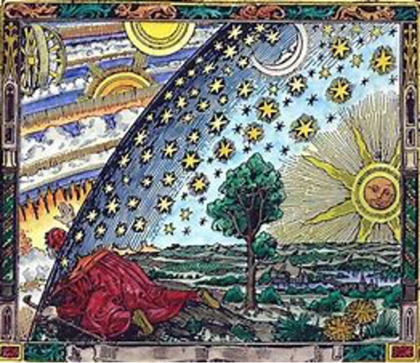 Participants in the Reincarnation discussion found many more topics to explore. This group will explore all the things we cannot see, touch or prove without a doubt. All perspectives along the spirituality – science spectrum invited. Each month will be discuss a book selected by the group at a prior meeting; the book title will be announced in the Roundup newsletter and sent in an email to registered participants.
Ongoing, Second Tuesdays each month, 3-5 pm
Ongoing:
Second Tuesdays each month; 3-5pm
Where:
On Zoom – register to receive zoom link 
Facilitators:
Beth Lynch and Preston Hewitt
Discussion and Study of Lau-Tzu's Tao Te Ching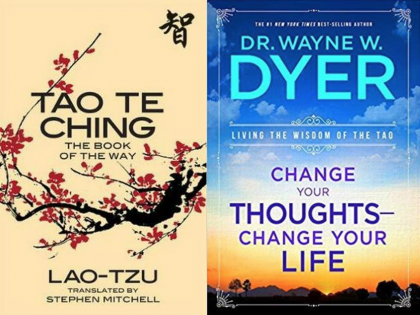 Around 500 BC, a wise man in China named Lao-tzu dictated 81 verses, called the Tao Te Ching or the Great Way, to offer advice and guidance on how to balance moral and spiritual rules to achieve the most common good. Translated into many languages, it has become very popular in addressing social issues in today's troubled world.
The Tao Te Ching, Ancient China's book of wisdom will be presented for study and book discussion. Weekly throughout the year, we will use Dr. Wayne Dyer's "Change Your Thoughts, Change Your Life: Living The Wisdom Of The Tao." Reading Dr. Dyer's book in advance will be helpful.
When:
Meets each Tuesday from 7:00pm to 8:30pm
Seasoned Souls – Monthly Brown Bag Lunch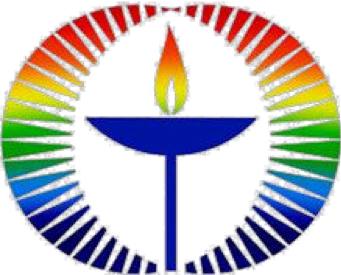 An on-going group that will utilize small group ministry and spiritual direction models, will draw from "Hindsight, Humor, and Hope" and "Facing Death With Life" (Tapestry of Faith UU curricula for adults), and include reading and reflection on the passages from the many excellent books on aging and spirituality. Participants are encouraged to make this a regular part of their schedules.
When:
Meets the 1st Wednesday of every month, 12 Noon – 1 pm
Grief Support – Monthly Brown Bag Lunch
This is an on-going, drop-in group for anyone wishing to talk with others about grief that they are experiencing in their life at the present time. We practice deep and attentive listening while we share thoughts and stories related to grieving personal loss.
When:
Meets the 3rd Wednesday of every month; 12 noon – 2 pm
Course Registration
Like what you see? It's time to REGISTER!
Do I have to register?
YES, it order to get the zoom link and other materials if required. Also the facilitator will know the number of participants expected for the class. Since registration includes your email address and phone number, you'll be notified if a class is cancelled.. (We would've called you if only we knew…)
What if I'm not sure I can make it?
Register anyway. You can always contact the class Instructor before the class begins. Meanwhile, the class can go forward because the minimum number of signups has been met.
Is it okay to just drop into a class at last minute?
Sure. Just give the instructor a courtesy call or email.
How can I register?
Simply use our registration form above, since it is easy and facilitates notification to instructors of your intent to attend.
---
Teacher Bios
Rev. Charlotte Lehmann is BRUU's settled minister. She is a life-long UU. Prior to ministry, Rev. Charlotte managed environmental geochemistry laboratories at colleges and universities; she still considers herself a geologist. The natural world is a source of nurture and inspiration to her.
Laura Coates has been a member of BRUU for close to three years. With volunteering in various committees, from the Communications Committee, Fundraising Committee and being a Religious Education teacher, she is passionate about living life authentically and building community within her congregation and community at large. She currently works at the Fauquier Chamber of Commerce doing Membership Coordinating, and on her off time you can find her doing ceramics at Manassas Clay, going on hikes with friends or trying out some of the delicious cuisines in the area.
Richard Demaret is a retired System's technician with Washington Gas Corp. With B.A. and Master's Degrees in Business Administration, he has years of experience as a facilitator for writers and discussion groups, and has substituted as facilitator of an Autism support group. He has a life-long interest in spirituality and philosophy, is interested in Psychology, and works with developmentally challenged people. It is Richard's belief that understanding such spiritual classics as the Tao Te Ching can greatly help us to better interact with others and live happier lives.
Robin Fegeas was a geographer with the U. S. Geological Survey (USGS), leading the development of automated cartographic and geographic information systems and digital geographic standards until retiring 10 years ago. Since then he has been involved in a number of volunteer activities, including helping folks manage their finances and coordinating Destination Imagination tournaments involving creative teams of elementary, middle and high school students. At BRUU he has been actively involved since 2017 with VOICE, a non-partisan organization building relationships across multiple divides to successfully address issues of real importance to our local and regional communities. On a personal note, Robin is married to Dr. Patricia Kewer, a former university professor and current high school science teacher, and is very proud of "Dr. Mom" and his twin daughters, Michelle and Nicole–just ask him.
Sandra Fox has attended BRUU since September, 2019, and signed the membership book in February, 2020. She is a retired high school mathematics and English teacher and has also done private tutoring. She loves learning even more than teaching and is excited to participate in BRUU's ALE.
Preston Hewitt Preston brings balance and humor to Beth's presentations. Coming from a much more grounded background in physics and IT applied within the government and contracting environment, he has stretched to become active in all of Beth's varied interests and adds his own perspective to all of her studies. Maybe this is less of a stretch than his own exploration of a near death experience in his early childhood. Together they present from their own experience. They delight in sharing their learning with others.
Twila Johnson will be demonstrating in the clay molding class and working along side you from her studio. Twila has been working in clay and grass for over 20 years. Her home studio is equipped with wheel, extruders, slab rollers, and kilns. Her favorite project was making prototype chalices that produced the chalice currently in use in the Sanctuary, and various other versions in use around our BRUU home.
Beth Lynch Beth's passion is guiding people to make a positive difference in their own lives. Her history looks like an attempt to see how many lives she can fit into this incarnation: with degrees in pre-med and actuarial science and a 20 year career creating ground breaking pension valuation systems, she also made careers out so massage, doula childbirth support, animal communication, life coaching, and a variety of alternative healing practices. She ties it all together with a fascination for quantum physics, neuroscience, and spiritual studies. Her focus is on helping people achieve the life and relationship of their dreams through coaching, workshops, writing, and individual mentoring, especially in areas of spiritual, sexual and relationship growth and healing.
Margaret McCalla is a retired environmental scientist and administrator, Margaret has developed an analytical mind and realizes the value of sharing ideas with others as well as listening to others' ideas. Thus, it is her sincere hope that we all learn from our discussion of Kendi's book and ultimately learn "How To Be An Antiracist."
Art Muirhead's career in government was centered on international affairs, including stints with the Peace Corps, with U.S. Customs, and as a Foreign Service Officer. With the State Department, he administered foreign assistance for justice sector organizations, targeting police, prosecutorial and judicial reforms. He is a member of BRUU's VOICE Core Team, and is an avid supporter of VOICE's efforts to prevent individuals with mental health issues from getting caught up in the criminal justice system.
Kathy Nickel is a program analyst with the US Environmental Protection Agency. In 2018 she took a hiatus from her career to complete a fellowship with the Brookings Institution. The fellowship was a legislative fellowship working for the US House of Representatives. Specifically, she worked with the House bipartisan task force on the opioid crisis. Kathy's emphasis was researching and writing legislation to help incarcerated addicts. She had two bills introduced into both the House and the Senate. One bill, if passed, would establish a grant program to provide medication assisted treatment to incarcerated addicts. The second bill, if passed, would remove a provision from the Medicaid act of 1965 that prevents otherwise qualified inmates from accessing Medicaid. Should qualified incarcerated persons have access to Medicaid, they would be able to obtain addiction treatment, mental health treatment, and appropriate physical health care. Kathy's work has been commemorated in the Congressional record through a floor speech given by Congresswoman Annie Kuster, cochair of the bipartisan task force on the opioid crisis.
Kristin Worthington is the Director of Religious Education at the Bull Run Unitarian Universalist Congregation in Manassas, Virginia.