Religious Education Program for Children and Youth
NOTICE: RE is now being held at the church building in the afternoon.
FALL RELIGIOUS EDUCATION for CHILDREN & YOUTH
START DATES & TIMES:
August 29: 12: 00—1:00 pm Senior Youth & Seekers
September 5: 12:30—1:30 pm Questers & Explorers
September 12: 12:45—1:30 pm Adventurers
While Worship is still on Zoom, RE will meet in the afternoon.
Specific entry doors, hallways, restrooms, etc have been assigned for each class.
To learn about special procedures, Parents and Caregivers should be sure to attend orientation.
PARENT ORIENTATION is SUNDAY, AUGUST 1 at 11:30 pm,
via zoom, see the zoom link in the weekly newsletter.

Summer Faith Development – For ALL BRUU members and friends!
Faith Development takes place on Sundays at 2:00 pm via zoom
How do I get the zoom link?
That's right – REGISTER ONLINE!
Chalice Making and Principles Discussion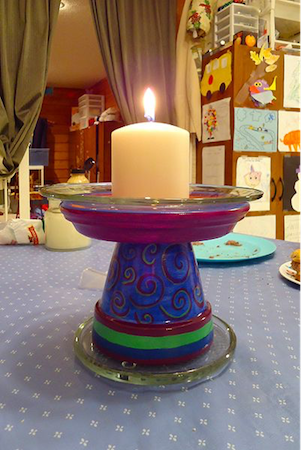 For seven weeks beginning June 13 enrolled individuals & families will receive emailed packets of activities to do together when it fits best into your schedule. The materials will guide you through each of the Principles with discussion prompts, outdoor activities; crafts of various skill levels, and a suggested home worship. Use the materials throughout the week to discover where and how the Principles show up in your daily life.
Currently registered families/individuals will receive a package of supplies for chalice making and summer arts, plus special gifts for each one of your celebrations – delivered before June 6. Welcome to ALL members and friends, register prior to May 23 to get yours on time. (Register at any time and you'll still receive the materials.) The summer program began on June 6.
And don't forget to REGISTER!

About Our Children and Youth Ministry
At BRUU, we strive to help our children, youth, and their families grow spiritually with lives filled with compassion and wholeness. Through our Sunday morning Religious Education programs and a variety of family fellowship opportunities, we seek to cultivate in our children both a love of liberal religious life and a sense of belonging in a wider faith community.
Our Religious Education Program is one that:
Introduces children to beliefs and celebrations of a variety of religious traditions and values
Explores UU purposes and principles and how they relate to children's lives
Provides opportunities to explore and develop religious thoughts and beliefs in a loving and supportive environment
Promotes the care and well-being of people of all ages through multi-generational services and special events
In order to ensure that our children are well grounded in the many different aspects of our religious tradition, we have chosen three basic areas of religious education content with which we want our children to be familiar. We call these areas Pillars: Unitarian Universalist Identity, World Religions, and Judeo-Christian Heritage. Using this approach, our children can build on what they have already learned without structured learning becoming obviously repetitive
Director of Religious Education
Contact Kristin Worthington, our Director of RE (dre@bruu.org), anytime.