SUUSI ("church camp")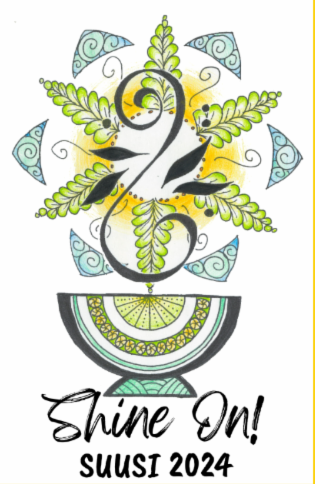 Every year in July, about 10 members of BRUU go to the Southeast Unitarian Univeralist Summer Insitute (SUUSI).  Other than the UUA General Assembly, SUUSI is the largest annual gathering of Unitarian Universalists in the world.
About 600 UU's gather on a university campus to create an intentional, intergenerational community that is both fun and rewarding.   There's acoustic music and singing everywhere throughout the week.  "Church camp" is as much a music festival as anything else.
Programming for children, teens, Yound Adults and Medians creates strong connections.  Worshops, Nature trips, and worship services all week create opportuniries to make new friends, stimulate the mind, get outdoors, develop new  skills, and explore different perspecivs and points of view.
SUUSI is a vacation week to grow, relax, play and connect.  Many experience the workshops, expeditions into the Appalachians, music, and the relaxed conversations with new friends as a welcome time of recharge and re-creation before returning to hectic lives a week later. They discover new interests, new ideas, and new friends in an environment that is safe and family-oriented, but also offers opportunities to stretch and accept new challenges.
The next SUUSI is July 124-20, on the campus of Western Caolina University in Cullowee, North Carolina.