Events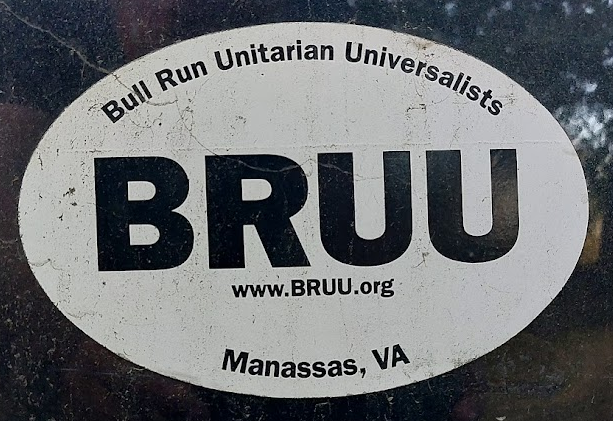 Check out the BRUU calendar for all scheduled activities, especially Social Justice events.  BRUUers are particularly engaged in Virginians Organized for Interfaith Community Engagement (VOICE) actions, and in multiple local organizations addressing sustainability and conservation.
BRUU is an active community beyond worship services on Sundays; we ain't boring. There's lots of music.  We have regular (and irregular…) parties, outdoor activities, workshops/classes, song circles/drumming, and interesting off-the-cuff discussions during workdays as we paint and clean. There's an annual Adult Retreat, week-long "church camp" at SUUSI, a June picnic featuring our own garage band, and lots of family-friendly events.
2013 Auction
This year, fun times at the Auction will be on November 4 – but lots of opportunities to be invlved in advance.  (Silent Auction closes November 10.)
"Folk/roots" music concerts start at 7:30pm
October 28, 2023 – Emi Sunshine
December 16: Nothin' Fancy
March 15, 2024 – Pat Wictor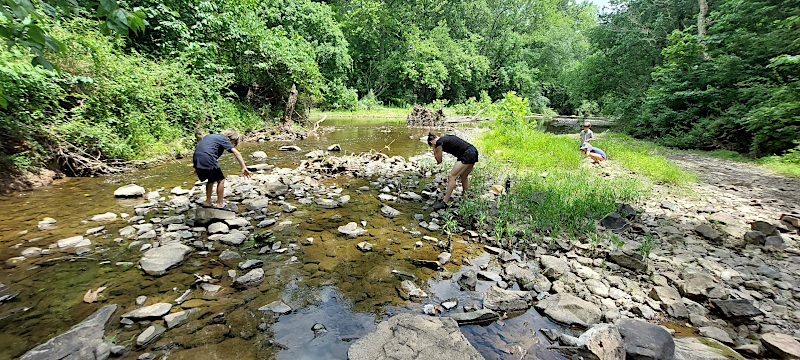 Monthly Events
Monday Volleyball – During the Summer (weather permitting), we gather on Monday evenings for friendly and energetic volleyball at a member's home in Manassas. Potluck follows the game.
First Fridays – 6:00-8:00pm on (you guessed it…) First Friday of the month between April-December. Stop by and visit at the front door of BRUU on the corner of Church and Main streets between 6:00-7:00pm (look for the bubbles!) to mingle/schmooze/chat before enjoying the restaurants and special First Friday entertainment in Downtown Manassas  From 7:00-8:00pm, roast a marshmalllow and make S'mores in the courtyard.
Younger Adults MeetUp – 11:30am on the Second Sunday of every month.
Second Sunday Hikes – 1:00-3:00pm on the Second Sunday of every month. The organizations which created the Greater Prince William Trails Coalition offer a hike to explore different places in Prince William, Manassas, and Manassas Park. BRUU's Green Team is a member of the Coalition.
Prince William PFLAG Meeting – 7:30pm on Third Tuesday of each month. The mission of PFLAG is to create a caring, just, and affirming world for LGBTQ+ people and those who love them.
Emergency Food Pantry – 9:30-11:30am on second and fourth Tuesdays of each month. BRUU's food pantry is available to any person who needs food.
BRUUers also gather and "create community" at the Harris Pavilion in Manassas during the Summer for various music and programs here. Look for us on the west side (near Grant Avenue).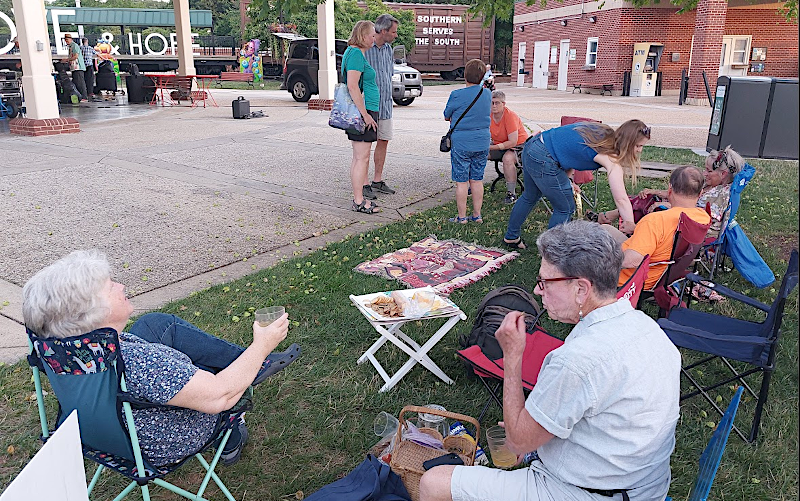 Some of our past events
Chrysalis Concert Series:
– Crys Matthews, August 25, 2023
– Michelle Malone, June 4, 2023
– Shenandoah Run, May 6, 2023
– Greg Greenway, April 8, 2023
– Nothin' Fancy Concert, January 21, 2023
– Tret Fure, Oct 7, 2022
– Joe Jencks, May 6, 2022
Stories of Preservation and Progress, December 11, 2022  (Watch the video!)
Unity Vigil – Friday, May 20, 2022 – A community gathering for peace, social and racial justice in honor or victims in Buffalo, NY and Laguna Woods, CA
Peace Vigil – Sunday, March 20, 2022