Worship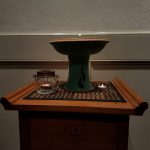 BRUU currently has one Worship Service at 10:00AM on Sunday Mornings.  Though we have had two services in the past, the Congregation does like the camaraderie enabled by a single service.  We are, of course, open to returning to two services if growth requires it.
There are many UU congregations in the Washington, DC vicinity, and we have enjoyed pulpit swaps with them for many years.  During the summer and when our Minister is not in the pulpit, we provide opportunities for Seminarians to practice their preaching skills.
Our Worship Committee is exploring innovations in Sunday services.  With our Interim Minister, it has begun a program for Worship Associates who open the service with announcements and our Mission Statement:  Welcome to BRUU, a safe community for seeking and service.  Worship Associates read the Chalice Lighting and readings; introduce the offering and Joys and Concerns and extinguish the chalice at the end of Worship.
BRUU began as a small Fellowship in the 1980's and has a strong history of lay leadership and lay-led worship. Almost 60% of congregants would like services to be lay-led once a month (51.4%), twice a month (5.5%) or nearly every week (3.7%).  Several members are especially talented at leading worship:
Chris Sexton – Classically trained violinist and fiddle player with Grammy-Nominated bluegrass ensemble, Nothin' Fancy
Martin Crim – Lawyer, Search Committee Chair, and "Outside the Box" Biblical Scholar
Charlie Grymes – Virginia Historian and Past President of the Board
Pat Malarkey – Search Committee member and 2015 graduate of Starr King School for the Ministry's MASC Program
Frank DeGregorio – Teacher of Natural Science, Astronomy and NASA Enthusiast
Larry Underwood – Professor and Environmentalist
Star and Jeanette Muir – Professors at George Mason University
Star and Jeanette conducted our New Years Eve Worship for 2017, "Resilience and Change."  As part of the service, they asked six congregants – children, youth and adults – to cast I Ching coins.  We felt the result was especially pertinent to our search for a Settled Minister; and, perhaps, to your search for a Congregation!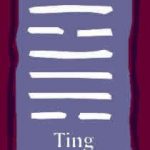 TEXT
The sacred vase is upturned to empty the remnants.  The vase is filled with the finest delicacies of foodstuffs.  The handle of the vase breaks, moving it is difficult.  The legs break and the food spills on the Prince.  Misfortune, however no one at fault.  The vase now has golden rings of jade.  Glorious success.
INTERPRETATION
Ting literally means sacred vase.  At first, procedures may seem unethical but the motive is sincere.  Favorable time to achieve that position long desired.  S/he possesses the ability but is not recognized.  If s/he does not completely dedicate her/himself, serious mistakes will result.  Ins spite of errors, ultimate success will be glorious.  There will be both loss and gain.
TAKING RISK:  The risk will bring about sudden instincts of skill.  Victory.
BUSINESS:  By use of trial and error, better methods can be found.  Mistakes become a profitable experience.  Success.
TRAVEL:  Travels will be enjoyable.
We extinguish this chalice for the Worship has ended
Our Service Begins