Donate to BRUU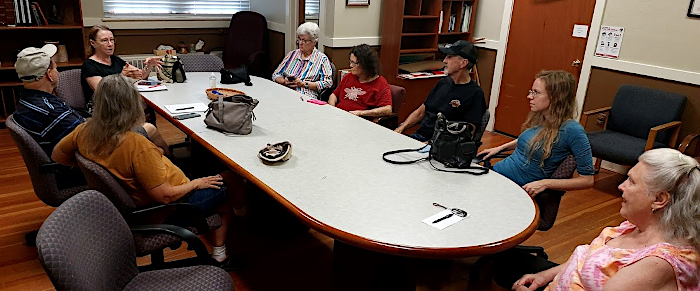 Donate Time
You can donate to BRUU in a variety of ways, including volunteer time. You can join a committee, help out in the kitchen, or grab a paint brush when we spruce up the building. We are active in Social Justice issues, too, including running a Food Pantry at BRUU.
Donate Dollars
You can always support BRUU financially with an annual pledge or one-time donation, as well as volunteer time and energy.  BRUU prefers donations via Automatic Bank Draft; that saves us 3% in bank processing fees.  If you would like to set up an Automatic Bank Draft for the first time please use this paper form for automatic bank draft authorization for your pledge form and send it to the BRUU treasurer.
GIVING ONLINE
Other ways to donate:
Annual Operations
Members take advantage of the spring Canvass drive to pledge funds for the BRUU annual budget. Pledged funds give BRUU a chance to plan ahead for the year. For more information about the annual Canvass, contact canvass@bruu.org.
Special Gifts
But you can donate even when the annual Canvass has been completed through one-time gifts. For special financial donations, contact treasurer@bruu.org.
You can even donate stock or other investments, reducing the capital gains tax, if the stock has appreciated in value since you acquired it. BRUU members and friend can read more about donations of stocks and  investment accounts at donate stock.
Endowment
Consider contributing to the BRUU endowment by making BRUU a beneficiary of your estate. Not intended to replace the annual pledges which support our day-to-day operations, this fund is meant to be used for unusual expenses, to supply emergency needs, and to provide income for growth and new programs. As a charitable gift, it's a perfect way to guarantee a lasting legacy. Make BRUU a beneficiary on life insurance, bank and 401(k), 403(b), 457, TSP, and brokerage accounts. No lawyers or accountants are needed. If you're interested in learning how to direct assets to BRUU contact the Endowment Committee at endowment@bruu.org.