What can your kids do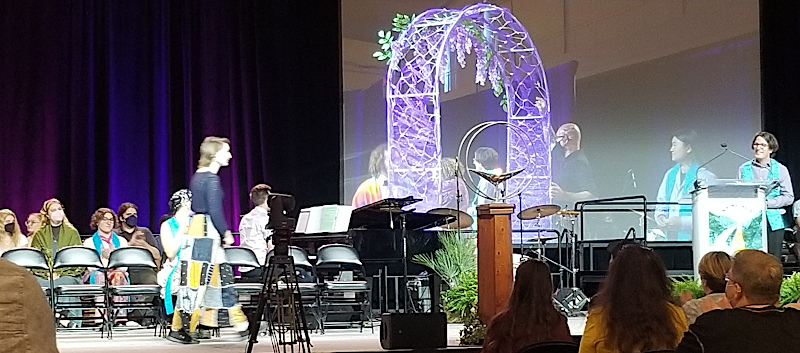 Religious Education (RE) occurs for children and youth during Sunday service. There is a nursery and a preschool room. For school-age kids there are rooms for age groups 5-9, 9-12, and 12-18. Children are also welcome to sit in the service with their parents.
Each Sunday, the RE classes join the congregation for the beginning of the service to enjoy a Story for All Ages. After which, the classes are released to their classrooms for an hour of lessons and activities. Every 5th Sunday, RE for ages 5-18 will be held in the Chapel for lessons and activities on Social Justice or a Children's Chapel celebration.
Get more information about the RE K-12 program.