Adult Life Enrichment Catalog
Now Expanded to Include Teens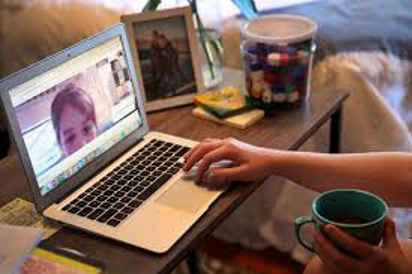 The mission of BRUU ALE is to offer our teen, young and older adult Members and Friends a wide variety of courses, seminars,  workshops, and discussion groups in which they can broaden their understanding of life and living, as reflected in the 7 UU Principles. We strive to assure that each course offered reflects one or more of those principles.  We hope you will find many offerings that speak to your own spiritual quest so that you may grow in your knowledge of Truth as you define it.
The educational opportunities are taught by volunteers and are offered at no cost.
Register using the Online Registration Form or by contacting Kristin Worthington, Director of Lifespan Religious Education at dre@bruu.org.
Most offerings have hybrid capability. Zoom links will be provided upon registration. If you are having trouble joining a Zoom link, please try updating your zoom application. They frequently update the app to better serve their immense customer base. Update Your Zoom Application
Please Share YOUR gifts and talents with ALE!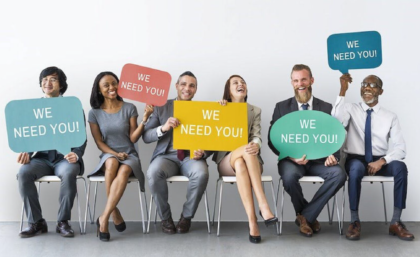 We invite any BRUUers who are interested in fostering development of our courses to join the ALE Committee to contact Kristin Worthington at dre@bruu.org
Music, Art, Dance, Outdoors, Theological Discussions, Justice Topics, Spiritual Practices, Book Study, facilitating UU materials, …..
Have an idea but don't know where to start? Contact Kristin!
The Seven Principles of Unitarian Universalism
UU's agree to uphold the following principles to the best of their ability:
Recognize the inherent worth and dignity of every person.
Observe justice, equity and compassion in human relations.
Accept one another and encourage spiritual growth in our congregations.
Pursue a free and responsible search for truth and meaning.
Respect the right of conscience and the use of the democratic process within our congregation and society.
Build a world community of peace, liberty, and justice for all.
Respect the interdependent web of all existence of which we are a part.
BRUU ALE Committee (ALEC)
Kristin Worthington, Chair
Kathy Sobrio
---
COURSE OFFERINGS
If you wish to attend one or more of the courses below, please consult the
Registration Directions
at the bottom of this page.
Caste Series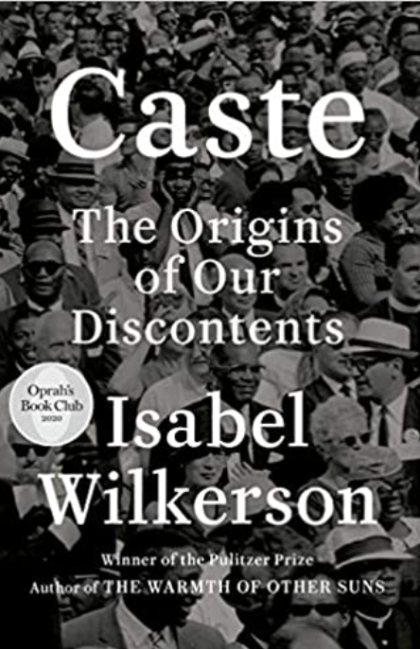 Based on the illuminating book "Caste," by Isabel Wilkerson, we will examine the relationship between the systems of 'the arbitrary construction of human divisions." Reading the book is not required, but may be helpful for the final session.
Register for each session individually.
Underpinnings and "Justifications" for the Holocaust
This presentation will explore the underpinnings of the Holocaust in more depth, in order to enhance appreciation of the step-by-step iterative processes that led overtime to one of the most dramatic examples of systematic state-sponsored and implemented genocide in history. Some of these same underpinnings, actual manifestations of bigotry and hatred, are now festering and expanding across the United States, targeting many individuals and groups who are not Caucasian and/or not Christian. The lessons of these underpinnings, and understanding the threats they pose, is becoming increasingly relevant for society and especially for free-thinking people today. Presented by Daniel Cohen,
Mount Vernon UU member and a Holocaust Museum docent.
When:
Monday, March 6th, 7pm
The New Jim Crow in America
The "old" Jim Crow was easy recognize. Segregation specifically limited the rights and opportunities for non-whites. Jobs were advertised in the newspaper for "whites only," and bathrooms at the railroad depot in Manassas were labelled for separate races.In the 1960's, the civil rights movement succeeded in removing many legal barriers – but economic, institutional and cultural barriers remain. The next phase of creating a world in which the worth dignity of every individual is acknowledged will require creative approaches to eradicating Jim Crow du Jour.

When:
Monday, April 3rd, 7pm
Facilitator:
Charlie Grymes
The Eight Pillars of Caste
Wilkerson identifies eight pillars used as a means of justification to support the created human hierarchies in these cultures. We will examine these pillars in order to bring them into our daily awareness.

When:
Monday, April 17th, 7pm
Facilitator:
Kristin Worthington
How to Write a Memoir – Telling Stories on Yourself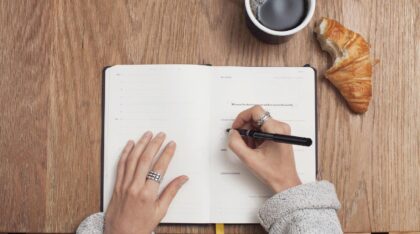 How can you make Winter's dark days seem brighter and livelier? By writing about your life – the events and people who have meant the most to you. Choose the legacy you want to leave with your children and grandchildren, tell them about the you from "back when", the you who they don't know. They will consider every page a gift.
Come join BRUU's legacy writer circle. Angie and Kathy will share food-for-thought to get you going. like topic ideas to jog your memory and tips to make your writing colorful. You'll hardly notice the cold outside! Six classes.
When:
Thursdays, Feb. 23rd – March 30th, 7-9pm
Facilitator:
Kathy Sobrio and Angie Carrera
Lunchtime Body Awareness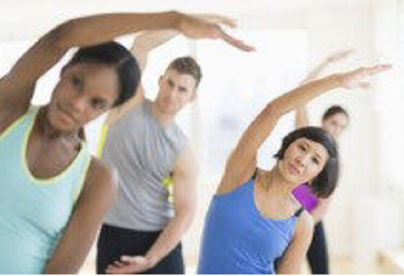 Laura will draw from all of her dance experiences to guide you through yoga & gentle stretching with a modern ballet influence. Movements will focus on alignment and relaxation. The class is designed for all skill levels.
Let's discuss a sharing a communal lunch following. (Not available via zoom.)

When:
Tuesdays, March 7th – 28th, noon – 1pm
Facilitator:
Laura Crowne 
"Faith History" Walking Tour of Downtown Manassas

BRUU ain't the only congregation in Manassas with a historic old facility. By foot, we'll check out the history of defunct and existing churches in walking distance of BRUU. In the course of an hour, we will walk about a mile on downtown sidewalks, exploring faith-related places in the neighborhood and telling stories at different sites.

When:
Sunday, April 30th, 11:30am – 12:30pm
Facilitator:
Charlie Grymes 
ONGOING CLASSES
FREADOM Banned Books Club

Meets 4th Sundays in Room 304 at 8:45 am
There is no commitment to attend every session, join when you are interested!
Open to 9th grade and above.
February 26: The Absolutely True Story of a Part-Time Indian by Sherman Alexie
March 26: Speak  by Laurie Halse Anderson
April 23: I know Why the Caged Bird Sings by Maya Angelo
May 28: Th e Kingdom of Little Wounds by Susann Cockal
Summer reading list will be distributed and we will resume meeting in the Fall.
When:
Fourth Sundays, ongoing, 8:45am
Discussion and Study of Lau-Tzu's Tao Te Ching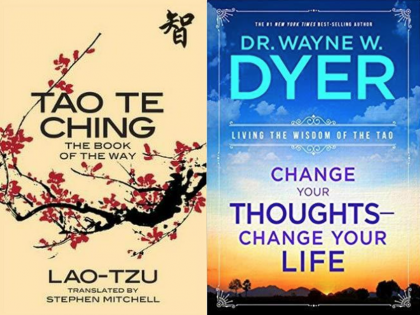 Around 500 BC, a wise man in China named Lao-tzu dictated 81 verses, called the Tao Te Ching or the Great Way, to offer advice and guidance on how to balance moral and spiritual rules to achieve the most common good. Translated into many languages, it has become very popular in addressing social issues in today's troubled world.
The Tao Te Ching, Ancient China's book of wisdom will be presented for study and book discussion. Weekly throughout the year, we will use Dr. Wayne Dyer's "Change Your Thoughts, Change Your Life: Living The Wisdom Of The Tao." Reading Dr. Dyer's book in advance will be helpful.
When:
Meets each Wednesday from 9:30am to 11:00am
Course Registration
Like what you see? It's time to REGISTER!
Do I have to register?
YES, it order to get the zoom link and other materials if required. Also the facilitator will know the number of participants expected for the class. Since registration includes your email address and phone number, you'll be notified if a class is cancelled.. (We would've called you if only we knew…)
What if I'm not sure I can make it?
Register anyway. You can always contact the class Instructor before the class begins. Meanwhile, the class can go forward because the minimum number of signups has been met.
Is it okay to just drop into a class at last minute?
Sure, unless indicated otherwise in the description. Just give the instructor a courtesy call or email.
How can I register?
Simply use our registration form above, since it is easy and facilitates notification to instructors of your intent to attend.
---
Teacher Bios
Rev. Charlotte Lehmann is BRUU's settled minister. She is a life-long UU. Prior to ministry, Rev. Charlotte managed environmental geochemistry laboratories at colleges and universities; she still considers herself a geologist. The natural world is a source of nurture and inspiration to her.
Angie Carrera, a member of the Writers of Chantilly, writes poetry and fiction. Her short stories can be found at the Fairfax County Library in several Writers of Chantilly anthologies. Her latest work is a Young Adult fiction, called Intersections.
Dan Cohen is a member of the Mount Vernon Unitarian Church. He is a retired physician and career military officer and a long standing docent at the US Holocaust Memorial Museum. He has given many presentations addressing various themes related to The Holocaust, the systematic attempt to annihilate European Jewry between 1933-45. Dan hosts executive level tours at the Holocaust Museum though, given the current situation with COVID, tours are not currently permitted. Dan and his wife Suzanne maintain homes in Alexandria, VA and also in the country village of Horringer cum Ickworth in Suffolk, England not far from Cambridge where Dan lived during much of his time while on active duty with the United States Air Force and NATO. During his military career Dan served as Chief Medical Officer for the United States TRICARE Military Health System, assigned to the Pentagon, and was Dean for Student Development at the Uniformed Service University of the Health Sciences in Bethesda, MD.
Richard Demaret is a retired System's technician with Washington Gas Corp. With B.A. and Master's Degrees in Business Administration, he has years of experience as a facilitator for writers and discussion groups, and has substituted as facilitator of an Autism support group. He has a life-long interest in spirituality and philosophy, is interested in Psychology, and works with developmentally challenged people. It is Richard's belief that understanding such spiritual classics as the Tao Te Ching can greatly help us to better interact with others and live happier lives.
Sandra Fox has attended BRUU since September, 2019, and signed the membership book in February, 2020. She is a retired high school mathematics and English teacher and has also done private tutoring. She loves learning even more than teaching and is excited to participate in BRUU's ALE.
Kathy Sobrio taught senior-year English at Osbourn H.S. in Manassas and has written the memoir of a risk-loving, gold-prospecting relative named George Austin who she never met but wishes she had. His life story, which she titled No, Mr. Hoover, I Don't Want Your Million Dollars, had fabulous ups and downs.
Kristin Worthington is the Director of Religious Education at the Bull Run Unitarian Universalist Congregation in Manassas, Virginia.