Adult Life Enrichment Catalog
Some workshops are currently being held on zoom and others are in-person. Check the workshop descriptions carefully.
If you are having trouble joining a Zoom link, please try updating your zoom application. They frequently update the app to better serve their immense customer base. Update Your Zoom Application
If you wish to attend one or more of the courses below, please consult the Registration Directions at the bottom of this page.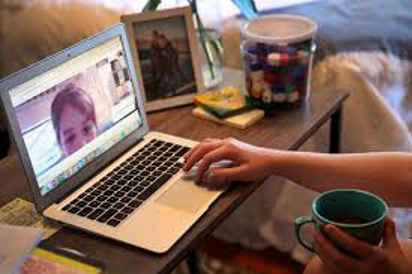 The ALE Committee publishes the Adult Life Enrichment catalog three times a year: fall, winter, and spring. The educational opportunities are coordinated and taught by volunteers.
We invite anyone who is interested in fostering development of adult courses to propose a course of their own. Contact any member of our committee, or read Guidelines for ALE Instructors where you will find our convenient online tool to propose courses.
You may also want to consider joining the ALE Committee. Contact our Kristin Worthington at dre@bruu.org.
The Seven Principles of Unitarian Universalism
UU's agree to uphold the following principles to the best of their ability:
Recognize the inherent worth and dignity of every person.
Observe justice, equity and compassion in human relations.
Accept one another and encourage spiritual growth in our congregations.
Pursue a free and responsible search for truth and meaning.
Respect the right of conscience and the use of the democratic process within our congregation and society.
Build a world community of peace, liberty, and justice for all.
Respect the interdependent web of all existence of which we are a part.
BRUU ALE Committee (ALEC)
Kristin Worthington, Chair
Kathy Sobrio
---
Course Offerings
The New UU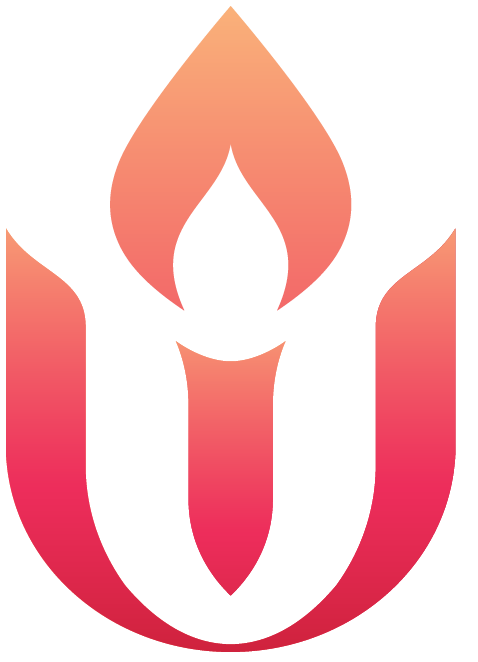 The New UU program is for those who want to know more about who we are and what we believe. Current members of the BRUU congregation will share their experiences in various aspects of our faith and BRUU activities. Newcomers will have a chance to examine their own personal stories in the light of our Unitarian Universalist tradition and heritage.
Mondays via Zoom 6:30 pm – 8:00 pm.
Session 1: Theology and Worship
Session 2: Where do We Come From? Unitarian Universalist Roots
Session 3: How we Grow: Philosophy of Religious Education
Session 4: Social Justice Philosophy and Practice
Session 5: How are Decisions Made? Governance and Polity
Session 6: Membership
When:
Postponed until Fall but Registration Open, Dates TBD
Where:
via zoom, register now to reserve your spot
How to Write a Memoir – Telling Stories on Yourself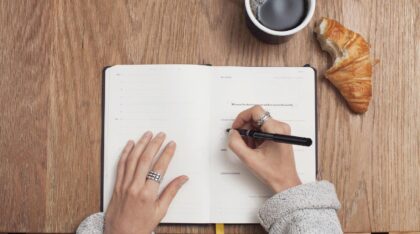 How can you make Winter's dark days seem brighter and livelier? By writing about your life – the events and people who have meant the most to you. Choose the legacy you want to leave with your children and grandchildren, tell them about the you from "back when", the you who they don't know. They will consider every page a gift.
Come join BRUU's legacy writer circle. Angie and Kathy will share food-for-thought to get you going. like topic ideas to jog your memory and tips to make your writing colorful. You'll hardly notice the cold outside! Six classes.
Postponed until Fall but Registration Open, Dates for 6 classes – TBD
When:
Postponed until Fall but Registration Open, Dates TBD
Facilitator:
Kathy Sobrio & Angie Carrera
Underpinnings and "Justifications" for the Holocaust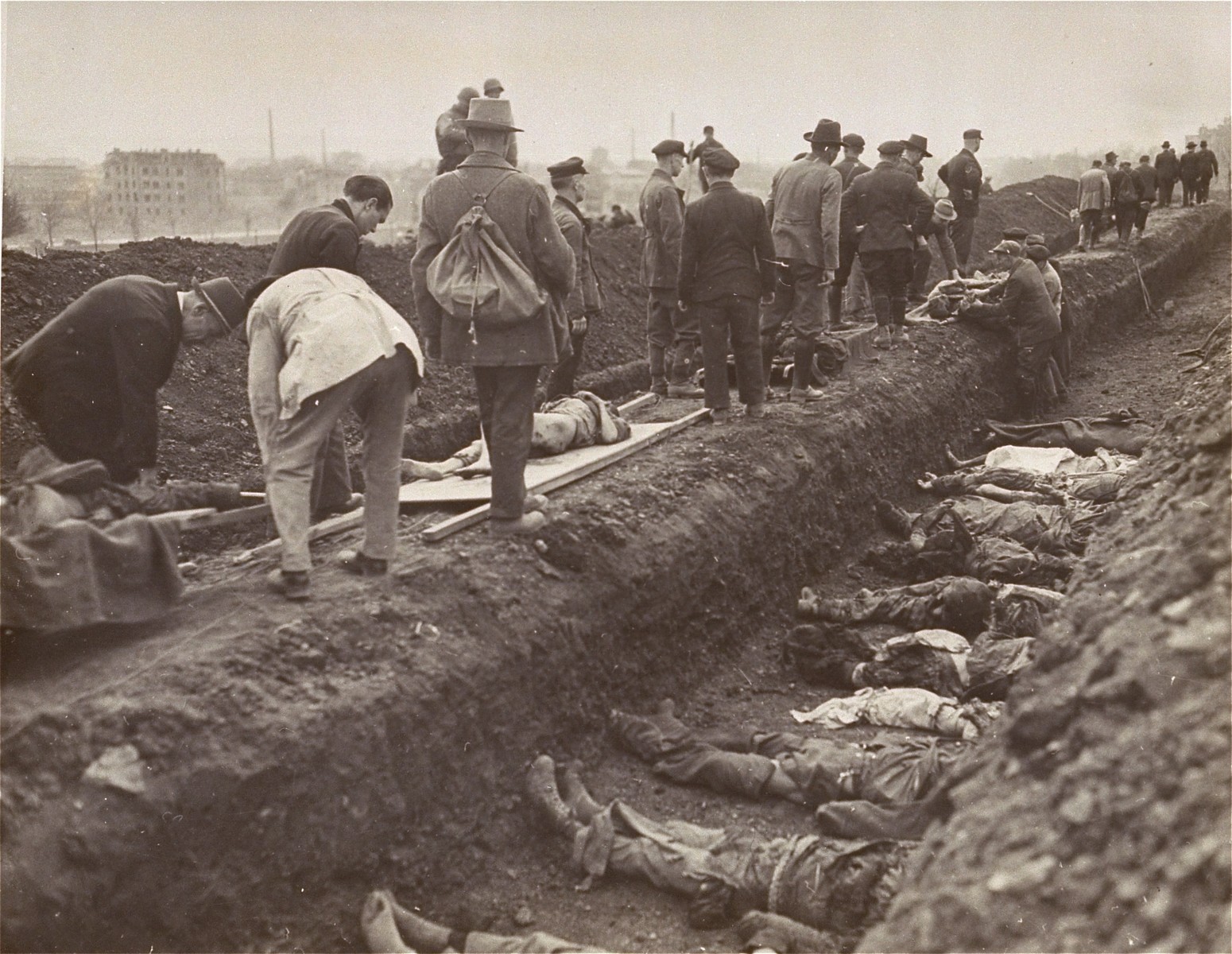 What happens when morality morphs…
Photo description: Mass open grave, Nordhausen 1945.
Photo credit: United States Holocaust Memorial Museum, courtesy of Arnold Bauer Barach
The German state sponsored and implemented systemic persecution and annihilation of Europe's Jewish population between 1933 and 1945 had its origins in domains inclusive of biomedical and racio-ethno justifications and political "legalization". Approximately 65-70% of the Jewish population was annihilated, including about 90% of European Jewish children.
The biomedical justifications descended from longstanding beliefs in the pseudoscience of eugenics where people with psychiatric, developmental and/or neurological impairments were viewed as genetic and economic burdens for society and threats to the purity of the Aryan "race" during a period of severe economic depravity and a worldwide economic depression. These beliefs were very prominent worldwide including in the USA. The consequences of the adherence to the eugenics or biological purity construct, resulted in programs of massive involuntary sterilization in Germany and Austria (after 1938), largely based upon similar programs in the USA, and subsequently mass murder, couched as "euthanasia," of those whose lives were deemed to have "less value" and thus burdens to society. The sterilization and murdering were interestingly coupled with an encouragement of selective breeding by those deemed to have the most desirable genetic pedigrees. Eugenics (Greek for "pure birth) was thus a sentinel harbinger of tragic and terrible things to come.
The racio-ethnic justification was that Jews constituted a biologically inferior and damaged "race" of people whose inherent genetics made them also threats to the "pure" Aryan race. Racio-ethno persecution and segregation became widespread as the National Socialist Party gained increasing social and economic influence during the latter 1920s and early 1930s and then ramped up further after the Nazis gained political power in 1933. These segregation and exclusionary measures, largely styled on the Jim Crow laws so widespread across the American south, accelerated dramatically after the proclamation and implementation of the Nuremburg laws in 1935, resulting in legalistic political justification for persecution, segregation and displacement. The stage was thus set for the annihilation of Jews across Germany and the rest of Europe to varying extents, with most of the direct killing being done in Poland; i.e., The Holocaust.
This presentation will explore the underpinnings of the Holocaust in more depth, in order to enhance appreciation of the step-by-step iterative processes that led overtime to one of the most dramatic examples of systematic state-sponsored and implemented genocide in history. Some of these same underpinnings, actual manifestations of bigotry and hatred, are now festering and expanding across the United States, targeting many individuals and groups who are not Caucasian and/or not Christian. The lessons of these underpinnings, and understanding the threats they pose, is becoming increasingly relevant for society and especially for free-thinking people today.
Postponed until Fall but Registration Open, Date TBD
The zoom presentation will be followed by a guided tour of the Holocaust Museum, the date and time to be determined once the museum opens for group tours.
When:
Postponed until Fall but Registration Open, Dates TBD
Where:
via zoom, Register now to reserve your spot
Facilitators:
Dan Case (Mount Vernon UU member and a Holocaust Museum docent)
ONGOING CLASSES
Discussion and Study of Lau-Tzu's Tao Te Ching
Restarted at first verse on October 27th, but you can join anytime during the year.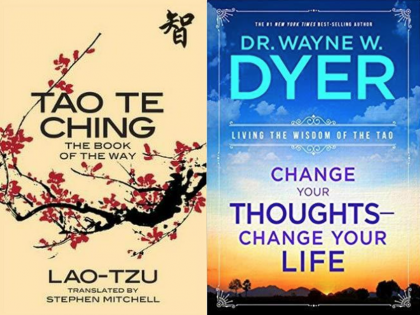 Around 500 BC, a wise man in China named Lao-tzu dictated 81 verses, called the Tao Te Ching or the Great Way, to offer advice and guidance on how to balance moral and spiritual rules to achieve the most common good. Translated into many languages, it has become very popular in addressing social issues in today's troubled world.
The Tao Te Ching, Ancient China's book of wisdom will be presented for study and book discussion. Weekly throughout the year, we will use Dr. Wayne Dyer's "Change Your Thoughts, Change Your Life: Living The Wisdom Of The Tao." Reading Dr. Dyer's book in advance will be helpful.
When:
Meets each Wednesday from 9:30am to 11:00am
Course Registration
Like what you see? It's time to REGISTER!
Do I have to register?
YES, it order to get the zoom link and other materials if required. Also the facilitator will know the number of participants expected for the class. Since registration includes your email address and phone number, you'll be notified if a class is cancelled.. (We would've called you if only we knew…)
What if I'm not sure I can make it?
Register anyway. You can always contact the class Instructor before the class begins. Meanwhile, the class can go forward because the minimum number of signups has been met.
Is it okay to just drop into a class at last minute?
Sure, unless indicated otherwise in the description. Just give the instructor a courtesy call or email.
How can I register?
Simply use our registration form above, since it is easy and facilitates notification to instructors of your intent to attend.
---
Teacher Bios
Rev. Charlotte Lehmann is BRUU's settled minister. She is a life-long UU. Prior to ministry, Rev. Charlotte managed environmental geochemistry laboratories at colleges and universities; she still considers herself a geologist. The natural world is a source of nurture and inspiration to her.
Angie Carrera, a member of the Writers of Chantilly, writes poetry and fiction. Her short stories can be found at the Fairfax County Library in several Writers of Chantilly anthologies. Her latest work is a Young Adult fiction, called Intersections.
Dan Cohen is a member of the Mount Vernon Unitarian Church. He is a retired physician and career military officer and a long standing docent at the US Holocaust Memorial Museum. He has given many presentations addressing various themes related to The Holocaust, the systematic attempt to annihilate European Jewry between 1933-45. Dan hosts executive level tours at the Holocaust Museum though, given the current situation with COVID, tours are not currently permitted. Dan and his wife Suzanne maintain homes in Alexandria, VA and also in the country village of Horringer cum Ickworth in Suffolk, England not far from Cambridge where Dan lived during much of his time while on active duty with the United States Air Force and NATO. During his military career Dan served as Chief Medical Officer for the United States TRICARE Military Health System, assigned to the Pentagon, and was Dean for Student Development at the Uniformed Service University of the Health Sciences in Bethesda, MD.
Richard Demaret is a retired System's technician with Washington Gas Corp. With B.A. and Master's Degrees in Business Administration, he has years of experience as a facilitator for writers and discussion groups, and has substituted as facilitator of an Autism support group. He has a life-long interest in spirituality and philosophy, is interested in Psychology, and works with developmentally challenged people. It is Richard's belief that understanding such spiritual classics as the Tao Te Ching can greatly help us to better interact with others and live happier lives.
Sandra Fox has attended BRUU since September, 2019, and signed the membership book in February, 2020. She is a retired high school mathematics and English teacher and has also done private tutoring. She loves learning even more than teaching and is excited to participate in BRUU's ALE.
Kathy Sobrio taught senior-year English at Osbourn H.S. in Manassas and has written the memoir of a risk-loving, gold-prospecting relative named George Austin who she never met but wishes she had. His life story, which she titled No, Mr. Hoover, I Don't Want Your Million Dollars, had fabulous ups and downs.
Kristin Worthington is the Director of Religious Education at the Bull Run Unitarian Universalist Congregation in Manassas, Virginia.