Society of Audacious Silver Sisters
2nd Monday and Coffee on 4th Friday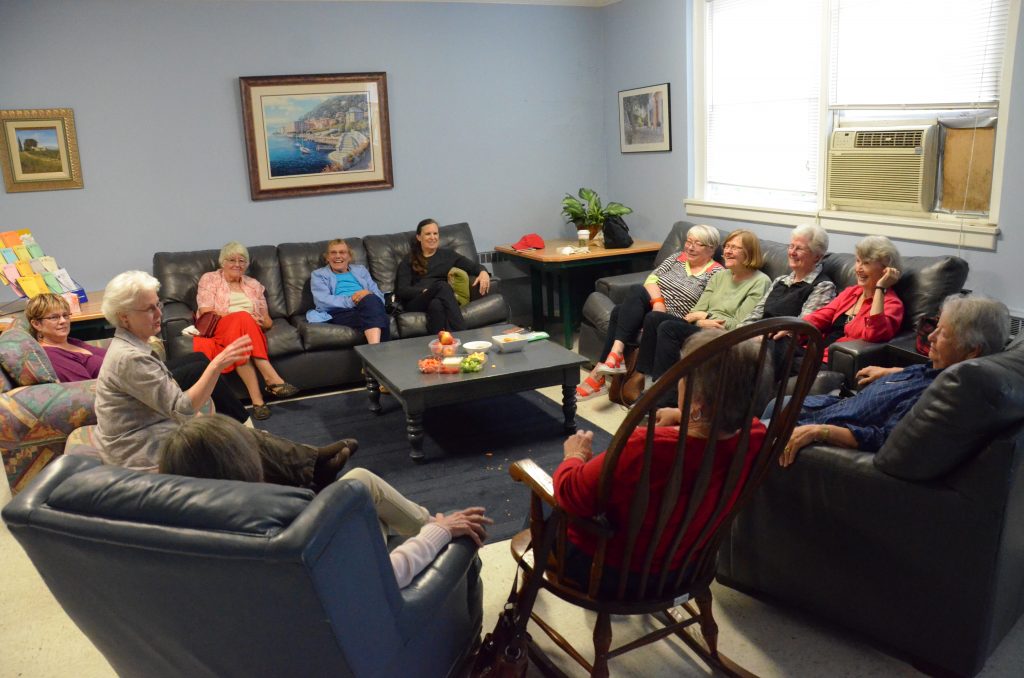 What's SASS, you say?
SASS is a subset of the BRUU congregation, an open group for women of a "mature" age. SASS stands for the Society of Audacious Silver-haired Sister. BC (Before Covid), we used to get together the 2nd Monday of every month in the BRUU Lounge at 1:30 pm to chat about issues of interest to this age group. Way back then some would gather ahead of time, at Noon, on the BRUU front doorsteps, to walk to lunch at an agreed upon restaurant. Now, during this quarantine we still gather, but by Zoom, at 12:30 pm on the 2nd Monday of the month to munch & chat from our own homes. Almost every month the group also holds a "hi-tea" Zoom, at 3:30pm on the 4th Friday of each month – just for pure entertainment (with any kind of beverage/snack that seems appropriate to you at that hour).
AC (After Covid) we will probably get back to doing some group activities & trips like in past years: helping with BRUU projects at the building and taking excursions to places of interest.
This is a fabulous way to connect with other women in our congregation and the best part – there is no required attendance, responsibilities, or meeting minutes! We stay in contact by a group email update/reminder to everyone about our get togethers.
If you are interested in knowing more, please contact Helen Elkin by simply sending an email to OmaHelen@gmail.com, as she is the Keeper of the List for receiving the Zoom Invite connection.